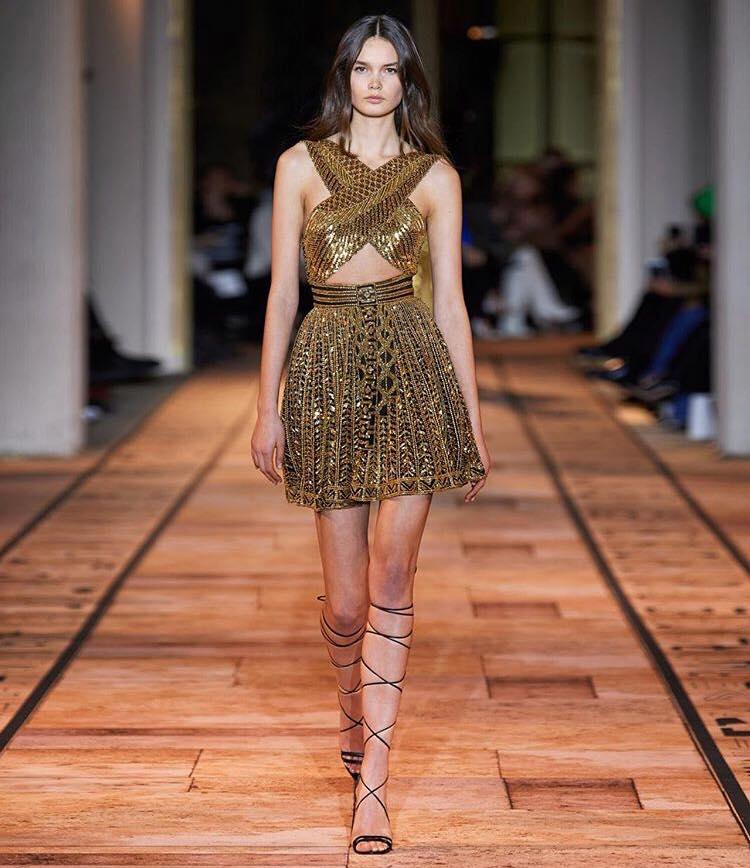 World-renowned Lebanese designer Zuhair Murad astonished attendees at his latest fashion show in Paris on Wednesday with a collection of highly-detailed, glittering gold dresses inspired by Egypt's ancient queens.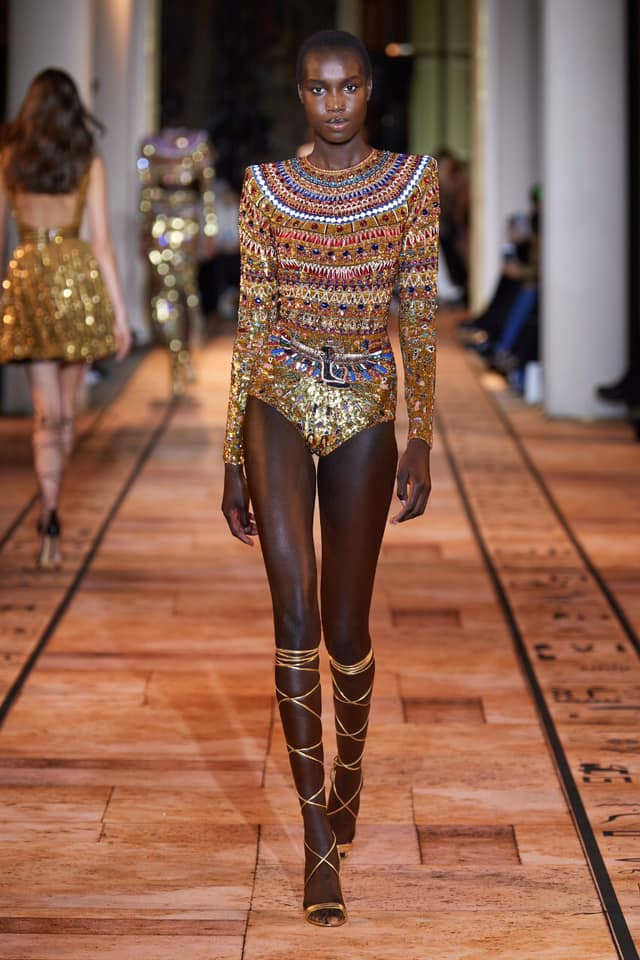 "As a reverence to the Sun God, evening gowns are adorned with capes, with incandescent gilding and crystals, for a sensuous yet architectural effect," the designer said on Instagram.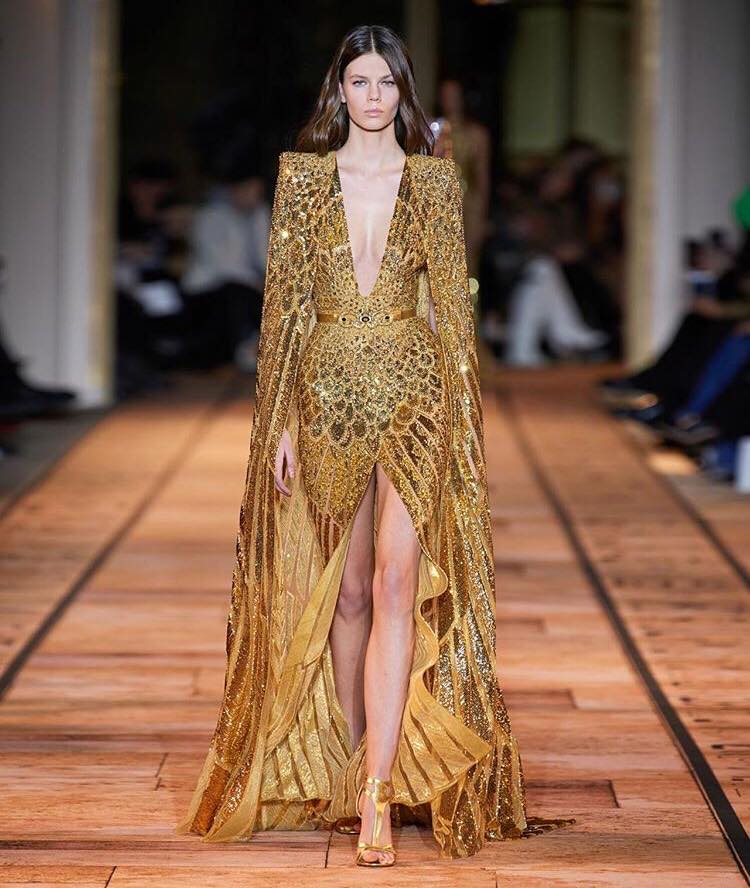 Introducing his spring/summer 2020 collection during the internationally recognized Paris Fashion Week, the legendary designer showcased pieces inspired by the legacy of Isis, Nefertiti, Cleopatra and more.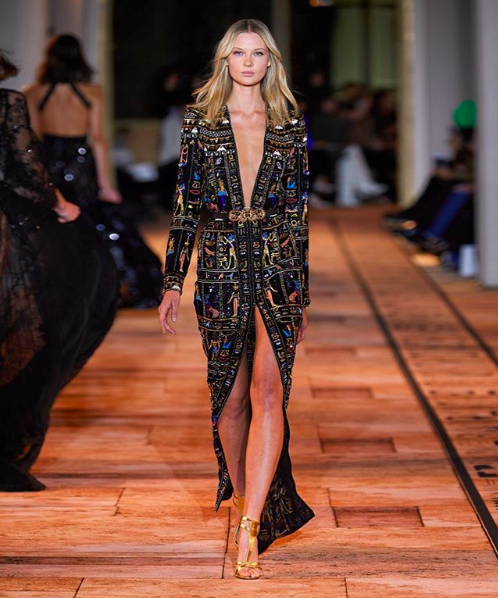 Murad paid tribute to the ancient rulers with a series of sparkly, embroidered gowns, adding that Egypt's queens "left a mark on history through their beauty and power."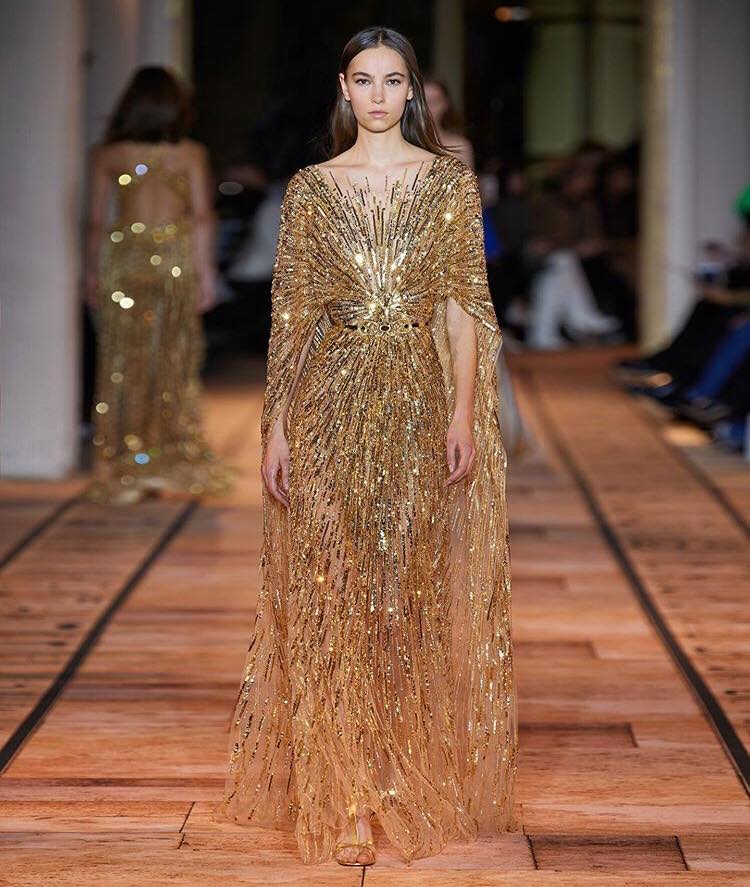 The collection compiled numerous dress styles, including a two-piece glimmering outfit, maxi dresses embellished with ancient Egyptian royal symbols and other pieces using satin, tulle and other materials.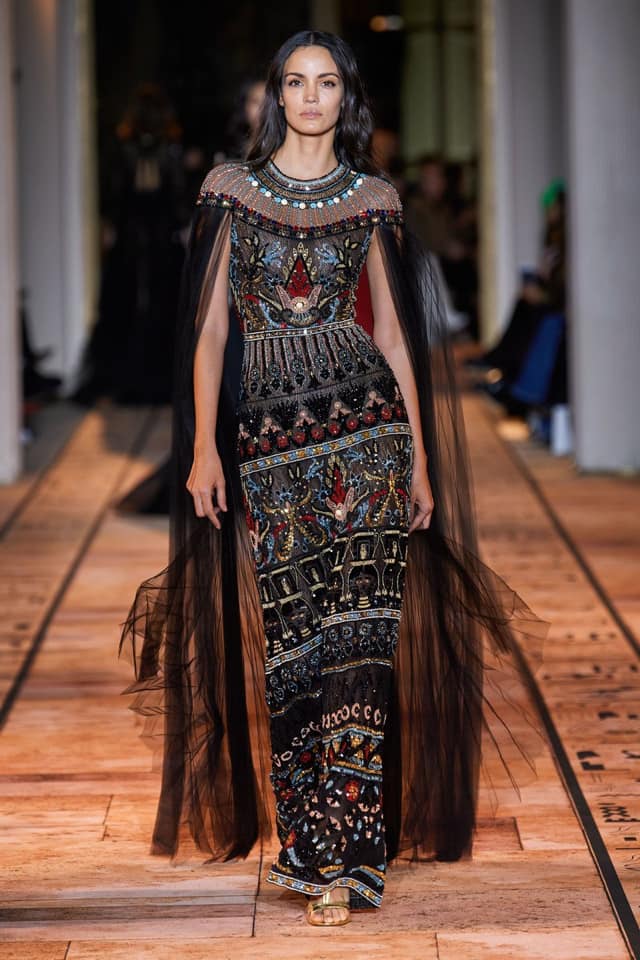 Hollywood stars and other celebrities have rocked Murad's gowns at dozens of red carpets and premiers, including Blake Lively, Miranda Kerr, Kellie Pickler, Katy Perry, Shakira, Ivana Trump, Carrie Underwood, Vanessa Williams, Christina Applegate, and Najwa Karam.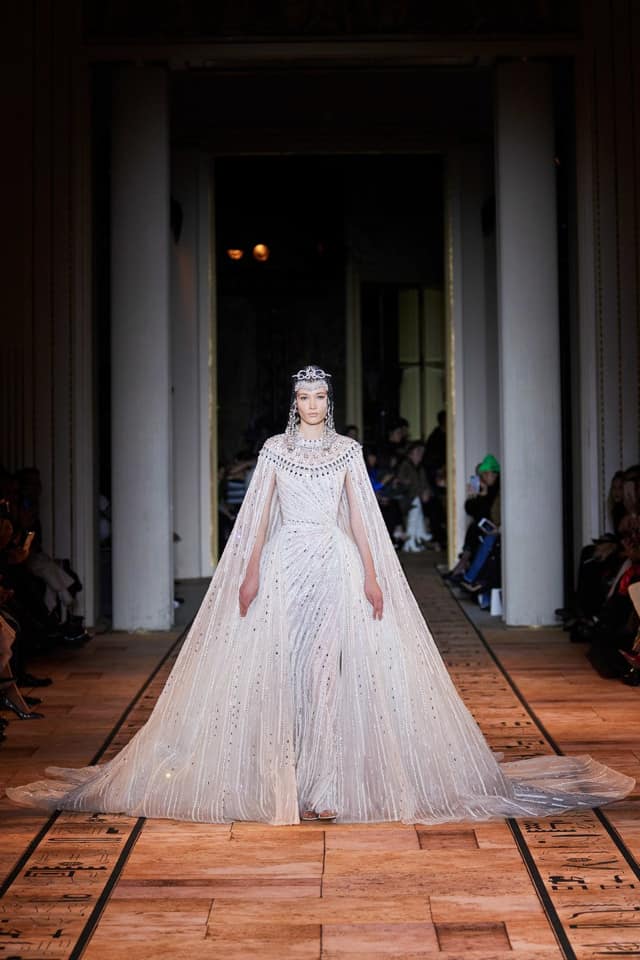 The designer's stores are located in Beirut and Paris, with another showroom located in Milan.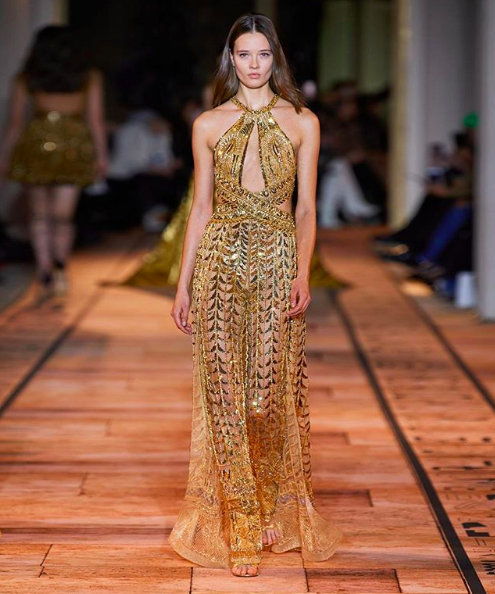 Photo credit: Zuhair Mourad's official Instagram Account