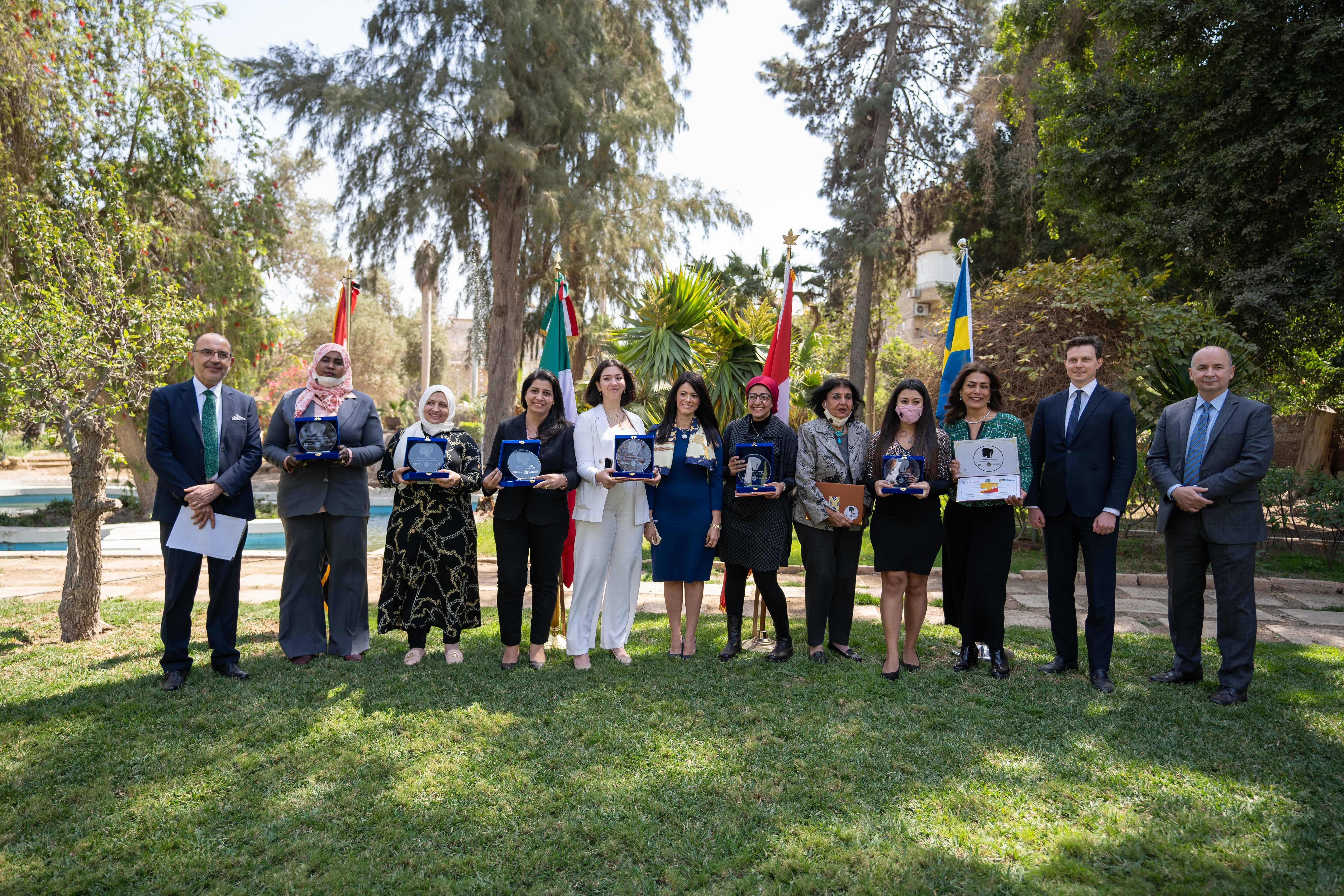 Egyptian Minister of International Cooperation Rania Mashat became on Thursday one of 9 Egyptian women to receive the Champions of Change Award from the Governments of Sweden, Canada and Mexico.
The award ceremony was held in Cairo at residence of Meixcan ambassador, Jose Octavio Tripp. It was attended by Cairo's Ambassador of Canada, Louis Dumas, and the Chargé d'affaires of the Swedish Embassy, Per-Axel Frienlingsdorf, who both assisted in handing out awards.
The ceremony took place in conjunction with the celebration of International and Egyptian Women's Day.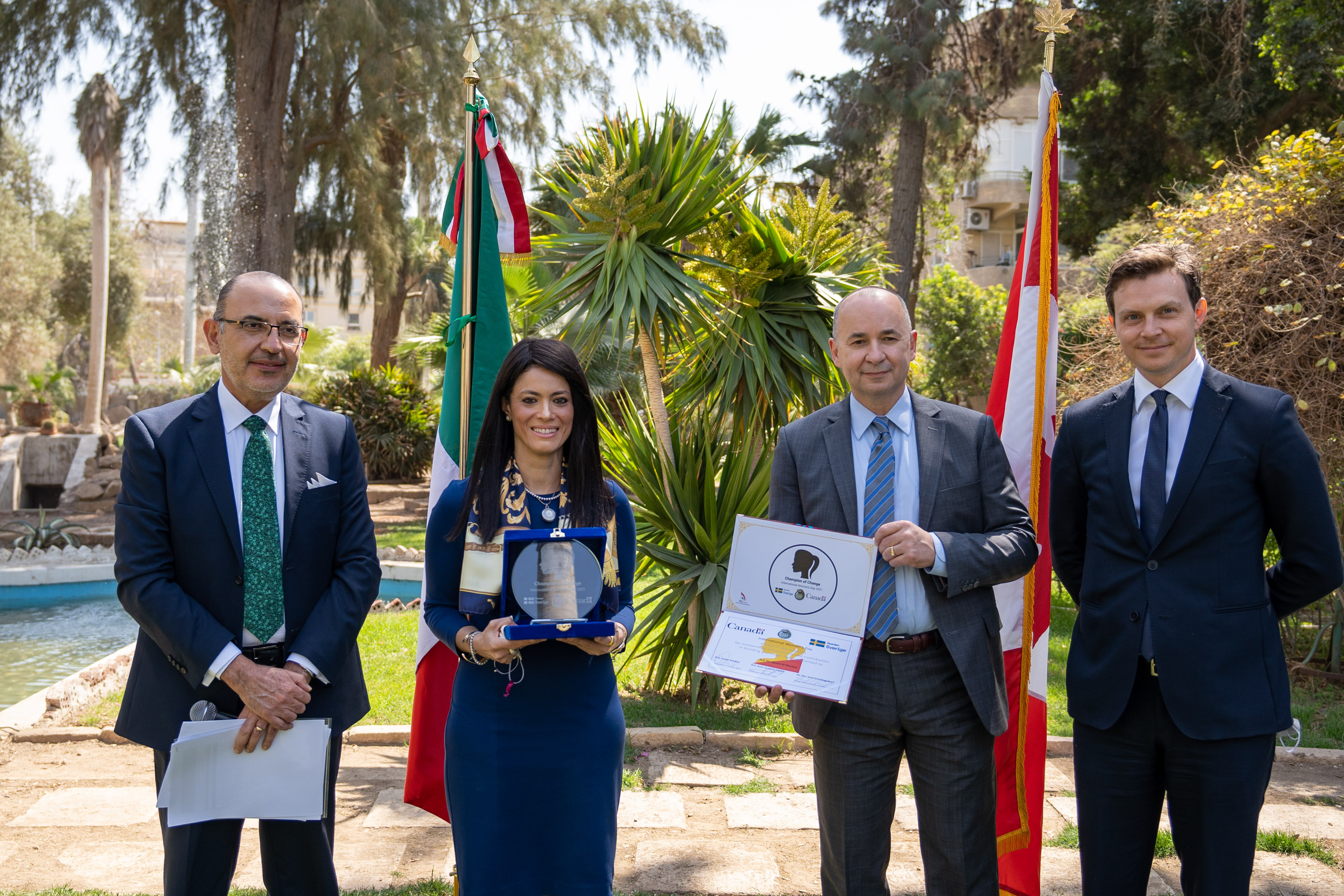 Alongside Rania Mashat stood eight other Egyptian women who have contributed to gender equality in Egypt, including:
Mona Korashi, a pioneer in the field of women's rights in Egypt and a member of the International Women's Alliance.
Heba Rashid, founder and CEO of the Mersal Charity Foundation, which had a prominent role in supporting the medical sector in facing the Covid-19 pandemic.
Nurse Souad El-Sayed Abdel-Rahim, Head of Nursing Department at "Al-Qoutrien" Hospital, in Aswan.
Nadine Ashraf, founder of the "Assault Police Egypt" Instagram page, an unprecedented online platform that aims to raise the awareness of survivors of sexual harassment about their rights guaranteed by the law.
Mirna Abdel Azim, an official at the International Organization for Migration, where she works to provide protection for migrants and refugees.
Rawan Bassem, managing director of Enpact Egypt, who leads the empowering entrepreneurship initiative into closing the gender-gap every day.
Eman Rasmy, a successful model for women in the field of innovation and information technology in Upper Egypt.
May ZeinElDein, Founder & President of Alhassan Foundation
As she received her award, Mashat congratulated her fellow champions and said that women's participation in society increases the  country's GDP and overall quality of living.
The "Champions of Change" awards were established to recognize the contributions of Egyptian gender equality activists. Gender equality is of great importance to Sweden, Canada and Mexico, three countries whose foreign policies are deeply rooted in feminism.
Sweden, the first country to adopt a feminist foreign policy, has a number of initiatives focused on women's economic empowerment in Egypt and the Arab world.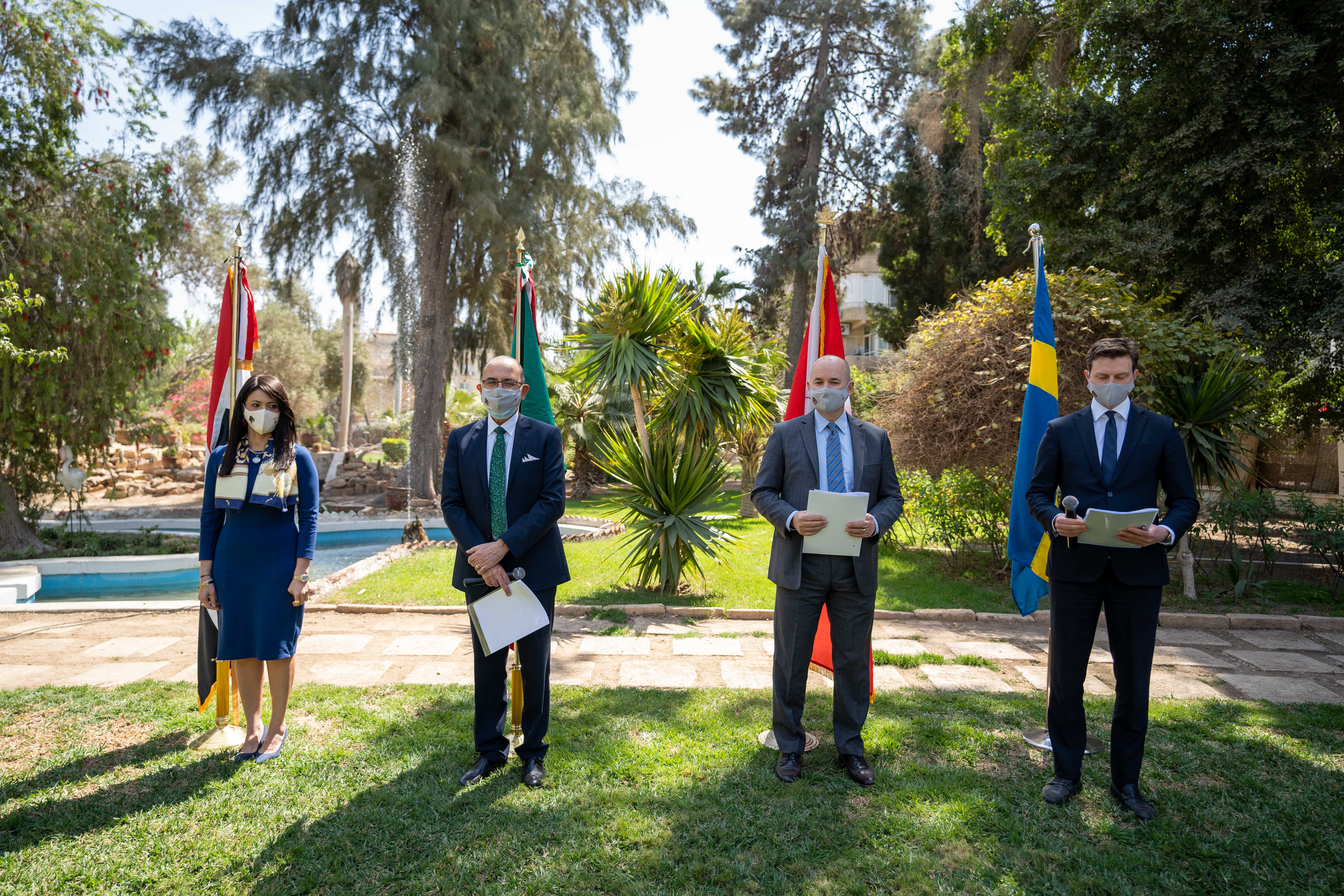 Frienlingsdorf reiterated Sweden's commitment to gender equality, especially during the pandemic, saying, "It is crucial to include a gender perspective in the Covid-19 response. With our feminist foreign policies, we seek ways to mitigate the consequences of the pandemic and improve the situation for women and girls, also in the long term, as we build back better so that women and girls will have the rights, the representation and the resources that are theirs."
Mexico's Ambassador Tripp said that the country supports all efforts to eliminate gender inequality in order to build strong and fair societies. He added that women are at the forefront of the fight against the Covid-19 crisis, as the world's health care workforce is predominately made up of women.
Canada has also been a major player in women's empowerment in Egypt, as it has a large development program implemented in many areas of the country. Ambassador Dumas said that a peaceful, inclusive, and prosperous world cannot be built without empowering women and girls.
"We also know that women are bearing most of the increasing burden of unpaid work at home, due to the closure of schools and childcare facilities. Today, and every day, we celebrate the social, economic and political achievements of women and work to raise awareness of the barriers that still hold them back," the ambassador added.