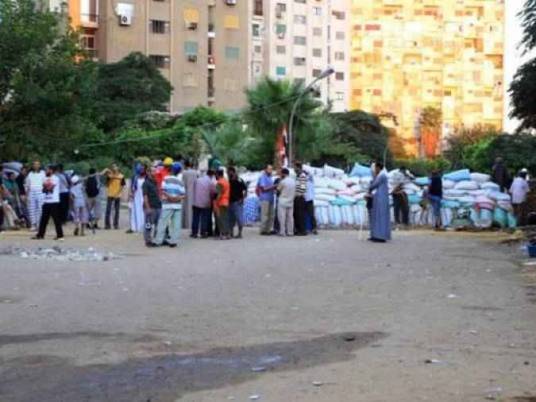 The National Museum of Egyptian Civilization (NMEC) was unwrapped this week, chronically narrating Egypt's civilization throughout history by showcasing 50,000 ancient pieces of four handicrafts: clay, jewelry, textiles and wood.
The 25-acre modern establishment, located in the ancient Fustat city and designed by Egyptian architect El-Ghazzali Kosseiba, displays collections from different eras in Egyptian history, from the pre-dynastic through to the modern age. The museum also holds a number of high-tech storage galleries and a state-of-the-art security system, much like the British Museum in London and the Louvre in Paris, connecting the past with the present, the museum's website said.
"In an age of globalization, NMEC is an educational lighthouse projecting the different facets to Egyptians: crafts, history, languages to strengthen contemporary, especially children, Egyptians by enabling them to self-discover their identity," the museum's website said.
The exhibition hall showcases a collection of 400 artifacts from Cairo's Egyptian Museum, the Coptic Museum, the Museum of Islamic Civilization and Al-Manial Palace Museum, as well as Alexandria's Jewelery Museum.
Significant works of art also include a collection of prehistoric clay pots, the royal chair of Hetep-Heres, mother of King Khufu, and a small ancient Egyptian stool carved from 120 wooden pieces.
Doors in the Islamic art style, ornamented with foliage and geometric designs of ivory, are among the eminent items displayed in the exhibition, along with jewelry from Siwa, Nubia, and Upper and Lower Egypt.
The museum also eyes to become a worldwide hub for intercultural dialogue.
Plans to create the NMEC began in 1982 and construction was finalized in 2009. In 2000, the location in Fustat was selected and then in 2002, the platform of the building's stylized pyramid design was installed.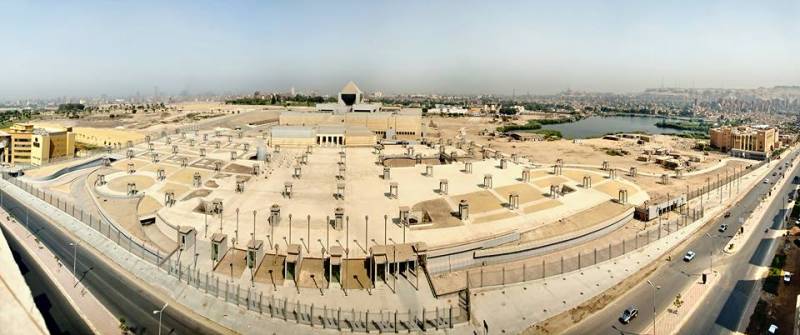 Entry and photography is free for all visitors until the end of February, after which entry will be set at LE 30 for Egyptians and LE 60 for foreigners.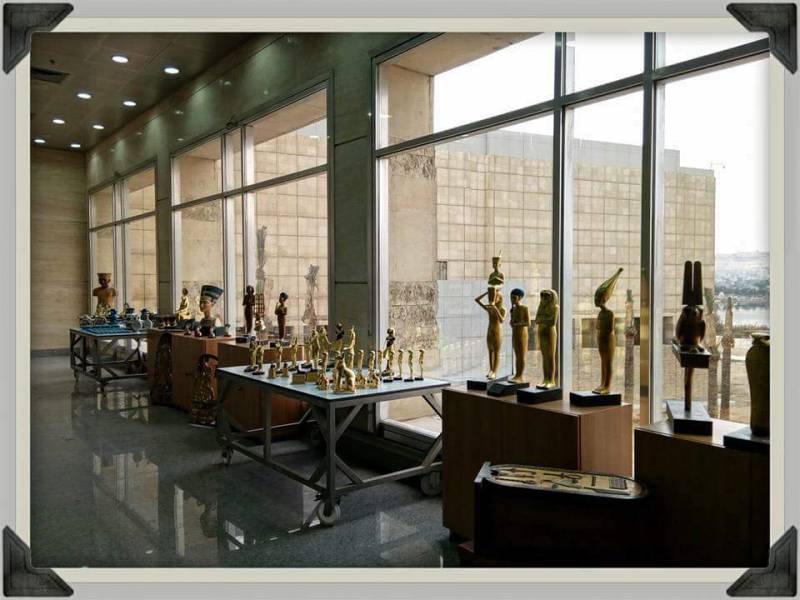 The museum displays a collection of 50,000 artifacts from different eras in Egyptian history from the pre-dynastic through the modern age.
The museum is built on an area of 33.5 acres, 130,00 square meters of which are built-up areas and buildings.
The exhibition brings to life the continuation and development of ancient crafts into modern times through graphics, multimedia electronic guides and a documentary screening.
(Photo credits: NMEC Facebook page)