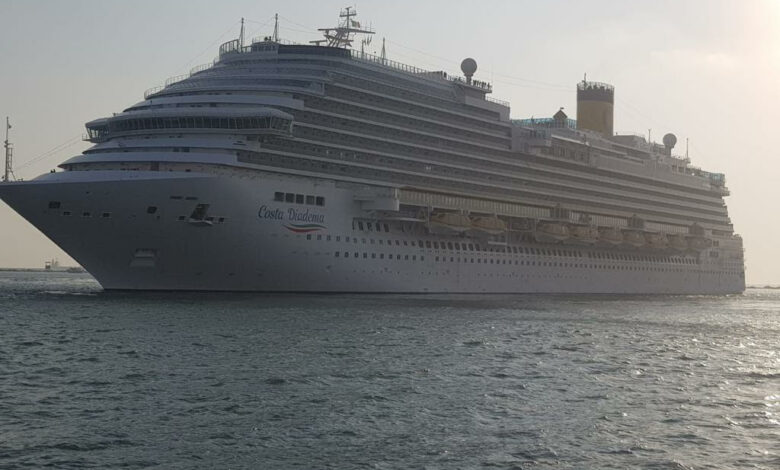 Port Said Port received the tourist ship Costa Diadema, which is flying the flag of Italy, coming from the port of Milan in Italy, carrying 2,973 tourists and 1,170 crew members, The Media Office of the Suez Canal Economic Zone announced in a statement.
The ship is 304 meters long and 37 meters wide, and is one of the world's largest ships. It has a draft of 8.3 meters and a total tonnage of 133,019 tons.
The ship is scheduled to organize a series of monthly cruises in Egypt.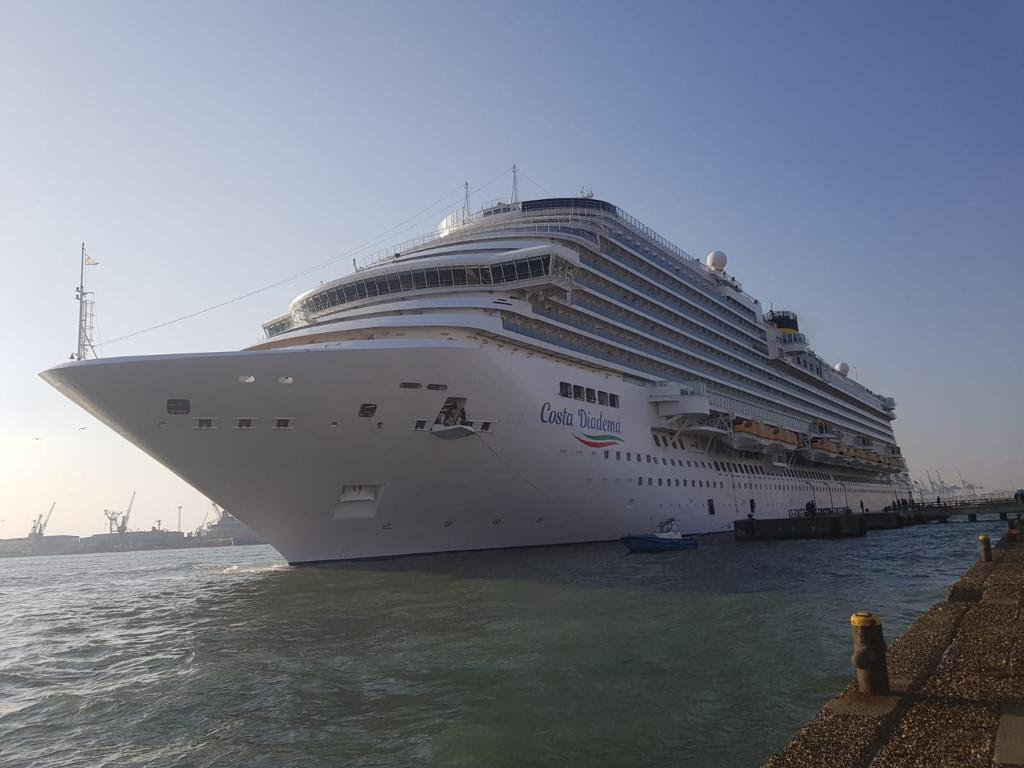 According to the statement, 1,600 tourists on board are set to tour archaeological and historical attractions in Cairo and Alexandria.
The ship will then leave the port of Alexandria to complete the rest of its tourism journey in the Mediterranean basin.
Costa Diadema was built in 2014 and is owned by the Carnival Corporation and operated by Costa Tours based in Genoa.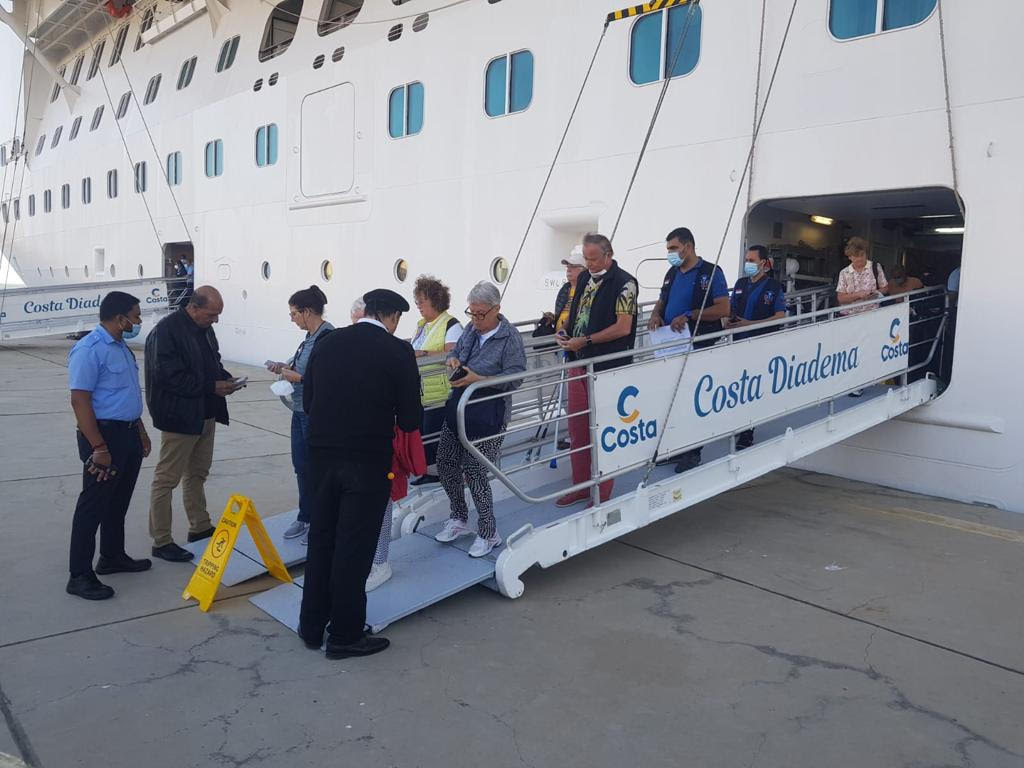 Designed with an outdoor promenade of more than 500 meters and a total of 1,862 cabins, the ship can accommodate a maximum of 4,947 passengers and 1,253 crew members.
The ship includes six outdoor chalets for relaxation, as well as seven restaurants, a three-storey theater for shows and entertainment, three dining areas, a 4D cinema hall, a deck for two swimming pools, and the Samsara Spa for relaxation.
This comes within an integrated program for to attract cruise ships to the ports of the Suez Canal Economic Zone, from March to December.