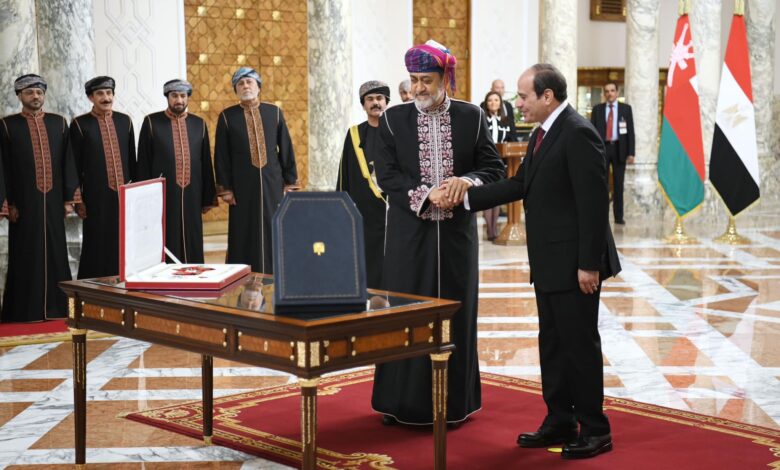 Egyptian President Abdel Fattah al-Sisi decorated the Sultan of Oman Haitham bin Tarik on Sunday with the Order of the Nile, the highest Egyptian decoration – an affirmation for the depth of historical relations between the two countries.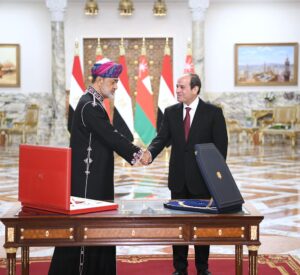 Sultan Haitham bin Tarik in turn awarded Sisi the Oman First Order as a show of fellow appreciation as well, expressing pride in the ties that between the two nations and their people.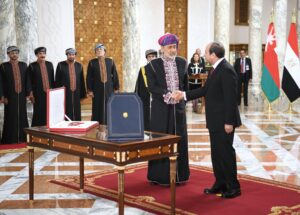 This came during the Omani Sultan's two-day official visit to Cairo, where he was received by President Sisi upon his arrival at Cairo airport.
An official reception ceremony was held for him at the Ittihadiya Presidential Palace.