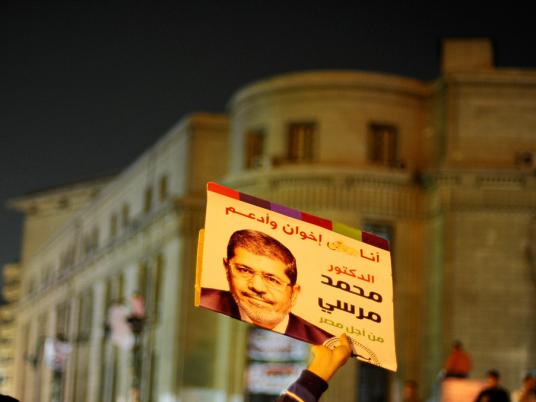 The Muslim Brotherhood intends to demonstrate Tuesday in front of the Renaissance Statue in Giza, instead of its originally planned location in Abdeen Square, group spokesperson Mahmoud Ghozlan said is a statement.
In a brief statement posted on the group's website, Ghozlan urged secular, revolutionary and Islamist forces to join the demonstration in order to support "legitimacy and stability."
On Saturday, the Brotherhood called for a mass Tuesday demonstration to support Morsy's constitutional declaration granting himself wide-ranging new powers. Political parties opposed to the decree have also called for a Tuesday protest, but in Tahrir Square.