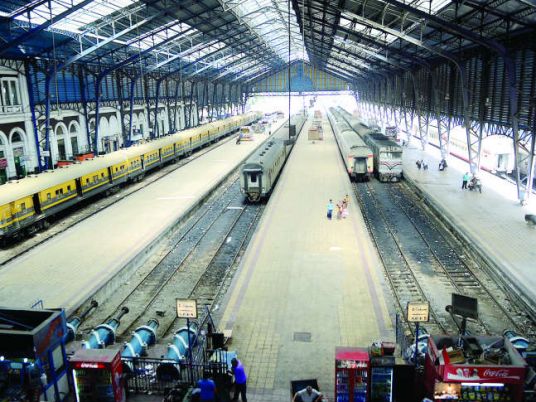 CAIRO, June 22 (MENA) – Prime Minister Moustafa Madbouly on Thursday underlined the significance of the project to renovate the environs of Ramses Railway Station, also called Misr Station, which is the main railway station of Cairo.
The project, that aims to restore the majestic status of the iconic place and contribute to ending traffic jams causing congestion in Ramses Square, falls within the framework of the state's comprehensive strategy to re-plan and upgrade a set of neighborhoods nationwide, the premier said.
This came at a meeting held by Madbouli to review proposals on refurbishing the vicinity of the station and the whole Ramses Square, in the presence of Presidential Advisor for Urban Planning Amir Sayed Ahmed and Cairo Governor Khaled Abdel Aal alongside other officials.
The premier stressed the necessity of taking into consideration the aesthetic and architectonic harmony of the area while carrying out the renovation activities.
Meanwhile, Cairo governor reviewed a number of proposals on the renovation project as well as the steps of implementation, noting that the project entails setting up a parking lot, allocating places for commercial and service activities in addition to establishing gardens and green landscapes. (MENA)