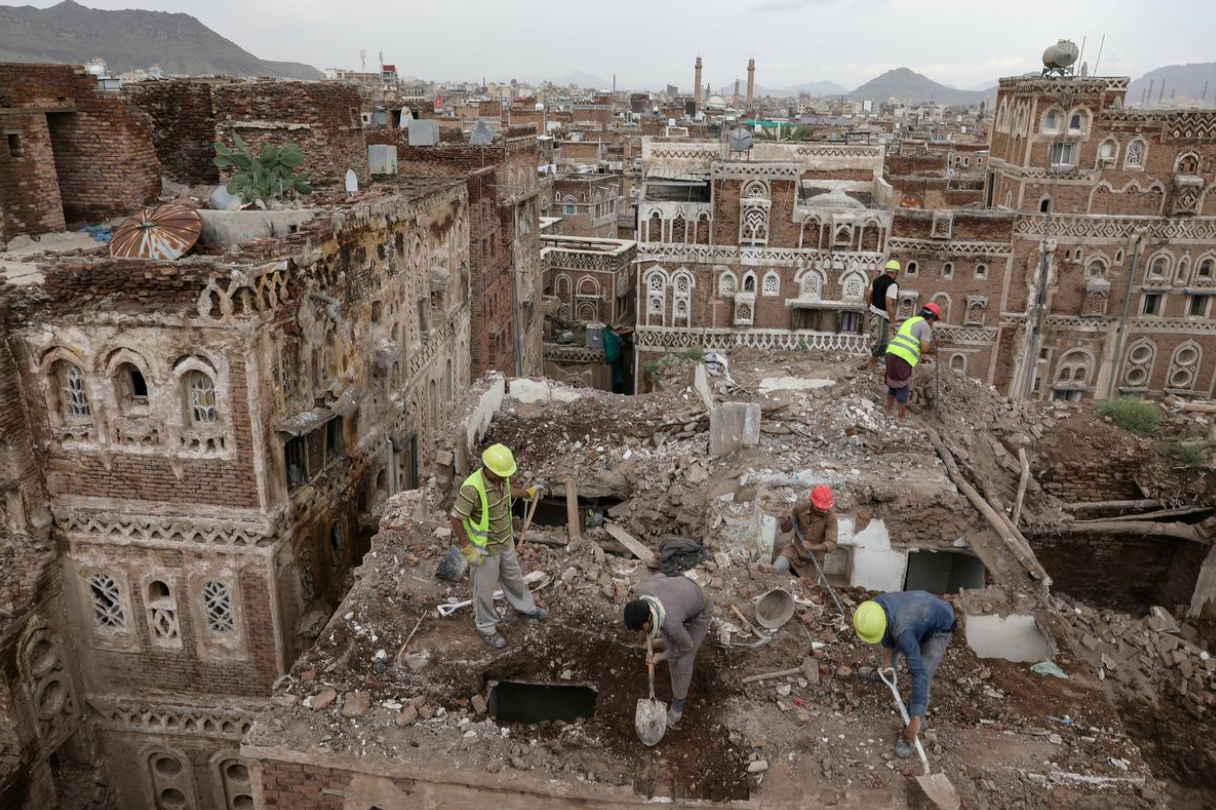 The security of Yemen is of paramount importance to Egypt's national security as well as that of the Red Sea and the Arab region, Prime Minister Mostafa Madbouly said.
Madbouly was speaking during a meeting with President of Yemen's Presidential Leadership Council Rashad Al-Alimi who is on a current visit to Egypt leading a delegation of the council members.
Madbouly reaffirmed Egypt's support to all efforts directed at a comprehensive political solution to the Yemeni crisis to meet the aspirations of the people of Yemen and put an end to their suffering.
He noted that such solution must be in line with Yemen's National Dialogue, the Gulf initiative and its executive mechanisms, the outcomes of the recent Yemeni consultations in Riyadh under the auspices of the Gulf Cooperation Council, and the relevant UN Security Council resolutions.
The premier also affirmed Egypt's full support for the unity, independence, and territorial integrity of Yemen.
Moreover, Madbouly also stressed Egypt's commitment to promoting cooperation with the Yemeni government to improve infrastructure in the conflict-torn country and qualify Yemeni cadres in various fields.
He also asserted Egypt's willingness to contribute to energy and seaport projects in Yemen, as well as the reconstruction efforts to rebuild the country.
Highlighting his country's interest in making the utmost use of Egypt's expertise in electricity, renewable energy, and construction projects, the Yemeni official said he is looking forward to the upcoming session of the Joint Yemeni-Egyptian Supreme Committee.
Alimi also touched upon a proposal to launch a direct maritime route between the Port of Aden and other Egyptian ports.
At the conclusion of the meeting, the two sides agreed on the need to gear up for the upcoming session of the Joint Yemeni-Egyptian Supreme Committee, work for speeding the implementation of joint agreements, and study proposals for furthering mutual cooperation in various sectors, including, energy, electricity, and reconstruction projects.