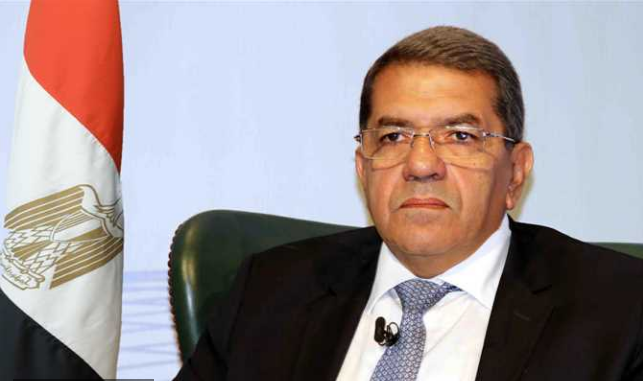 Prime Minister Sherif Ismail discussed economic indicators for the current fiscal year and the new budget for the 2018/2019 fiscal year with Finance Minister Amr al-Garhy, Deputy Finance Minister for Public Treasury Affairs Mohamed Maeit, and Deputy Minister of Finance for Financial Policies Ahmed Kojak.
Garhy said in a press statement after the meeting that the indicators of the economy are on track, and that the figures achieved during February were very good, pointing out that the draft budget for the 2018/2019 fiscal year should be submitted to the House of Representatives before the end of March, in accordance with Article 124 of the Constitution.
The draft budget aims to reduce the deficit to less than 9 percent, aiming for between 8.5 percent and 8.8 percent, and to achieve an initial surplus of 1.8 percent to 2 percent of the GDP, Garhy said. He added that the budget of the current fiscal year has undergone a shift from initial deficit to initial surplus, which is expected to increase more in the new budget than was projected for the current budget.
Garhy explained that the most important goals of the budget are to find items of expenditure capable of pushing the economy further, beside reducing the initial deficit and turning it into initial surplus.
He emphasized that the new budget aims to reduce the ratio of debt to the GDP from 97 percent to 87 percent, and targets a growth rate between 5.5 percent and 6 percent.
The state aims to collect tax revenues and customs worth up to LE611 billion in the new fiscal year, said Garhy.
Edited translation from Al-Masry Al-Youm