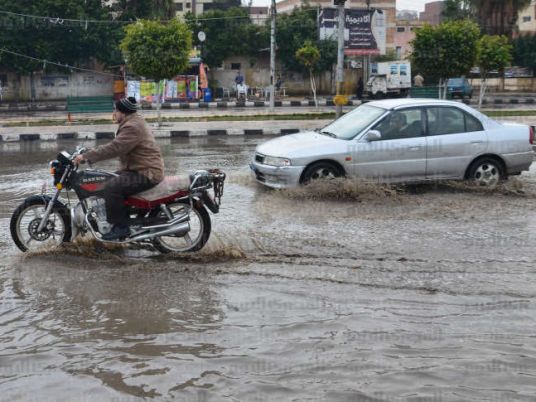 Prime Minister Sherif Ismail discussed with Minister of Local Development Hesham Sherif and representatives from the Ministries of Irrigation and Housing, as well as the governorates of Alexandria, Matruh, Beheira, Minya, Sohag, the Red Sea, Aswan, Assiut, North Sinai and Qena on Tuesday preparations to face floods and rain.
The officials approved the plan discussed during the meeting.
Ismail instructed early reporting by the Ministry of Irrigation's Forecast Center and the Meteorological Agency of weather changes.
He called for concluding the construction of dams and drainage pipes, particularly in the Red Sea governorate and Upper Egypt, within three weeks.
Ismail instructed concluding counter-flood projects as soon as possible, and coordination between local authorities in governorates with the Meteorological Authority to prepare for the climatic variables and swift action against them. He stressed coordination between different governorates in times of crises and to review water levels in canals, said Alexandria Governor Mohamed Sultan, in a press conference on Tuesday.
Beheira Governorate has taken all the necessary measures to confront floods in coordination with the Ministry of Irrigation for cleaning water canals and the maintenance of equipment, said Beheira Governor Nadia Abdo.
There will be a task force to deal with emergency incidents, she added.
Equipment was checked in 15 localities of Beheira governorate, in addition to the purchase of new equipment, she said.
The Prime Minister directed cooperation between the governorates in case of floods. He ordered the evacuation of residents of houses in low-level areas in Wadi al-Natroun before floods, according to Abdo.
Red Sea Governor Ahmed Abdallah said that the governorate has prepared a plan for rapid intervention in case of floods. He added that LE378 million had been provided to construct 11 dams and seven artificial lakes to protect Ras Ghareb, Marsa Alam, Shalatin and Hurghada.
Edited translation from Al-Masry Al-Youm