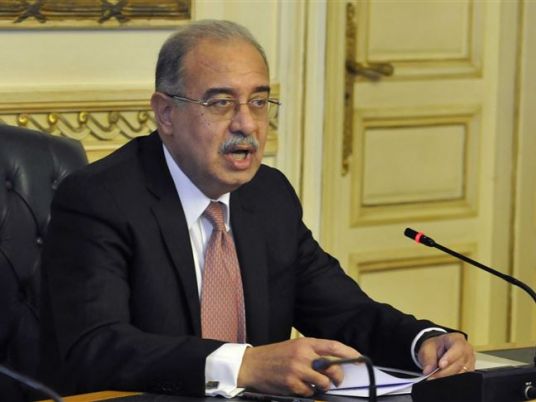 Government sources said that Prime Minister Sherif Ismail was not yet settled on a final decision regarding the integration of ministries, as of Sunday.
Current suggestions include the possible integration of Ministry of Foreign Trade with the Ministry of Investment and the appointment of Dalia Khorshid to head the new ministry.
A new authority for small enterprises would be introduced either to the Ministry of International Cooperation, or to the Ministry of Social Solidarity. Minister Tareq Qabil will run the industry file only, the sources said.
Ismail continued his meetings with a number of nominees this Sunday. Many nominees apologized from ministerial positions because they aspired for the prime minister post, according to the same sources.
They added that the prime minister was mulling the appointment of Ashraf al-Araby as vice prime minister for the affairs of the economic group.
The list of nominees included Amr al-Ganainy and former chairman of the Federation of Tourism Chambers, Elhamy al-Zayat, for the tourism, aviation and culture files. Two deputies would be appointed for Ganainy or Zayat in case the three ministries are integrated into one ministry.
Fouad Zakaria, the head of the psychiatry and neurology department at Ain Shams University, and Fathy Khodair, the dean of Cairo University's Faculty of Medicine, were both considered for the Health Minister post.
The former head of the National Research Center, Hany al-Nazer, and Cairo University head Gaber Nassar were nominated for the Minister of Higher Education and Scientific Research position.
The sources said that Solidarity Minister Mohamed Ali Meselhy would likely remain in his position.
Edited translation from Al-Masry Al-Youm