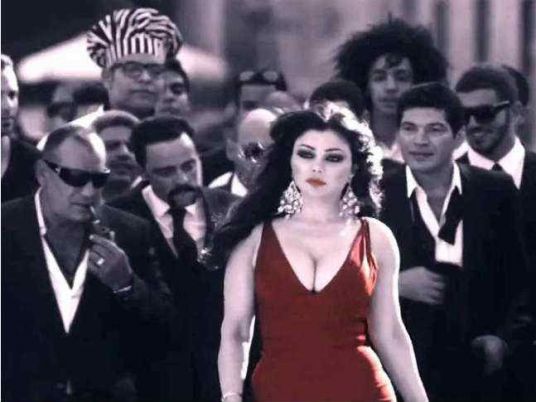 Prime Minister Ibrahim Mehleb decided on Wednesday to withdraw the movie entitled 'Sweetness of Spirit', Arabic for Halawet al-Rouh, from the theater until it's reviewed by the artistic censorship authority to issue a final decision.
Mehleb's decision came during his meeting with members of Cinema Industry Chamber.
However, Mohamed al-Sobky, the movie producer, expressed pride of his movie, calling on attackers to "see it first then judge if it's indecent or not."
In a phone call with a talk show aired on the privately-owned Mehwar TV on Wednesday evening, Sobky said. "I did not receive any response or decision regarding what was issued by Prime Minister Ibrahim Mehleb over suspending the movie."
"The movie is being screened everywhere, except Qatar. No one called me. I heard the prime minister's decision like you," he added denying that the movie was banned in United Arab Emirates.
Writer Ibrahim Eissa criticised Mehleb's decision wondering, "Is this the freedom and democracy you're talking about?"
He added that he does not pay attention to the movie and did not watch it.
Meanwhile, Facebook and Twitter users reacted to Mehleb's decision.
Some users welcomed the decision and praised Mehleb, while others claimed that the ban does not fight the cinema corruption.
Others considered the decision was late saying that it was banned in Egypt after being banned in other Arab countries. Some commenters said the decision was a must after the wide criticism against the movie, while others urged that the country should not have trusteeship on artistic works.
The movie, starring the Lebanese actress Haifa Wahbe, was released on 3 April. It was criticized for its excessive use of sexual innuendos.
Edited translation from Al-Masry Al-Youm