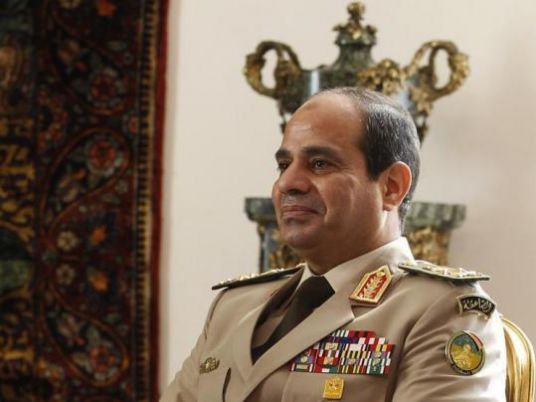 Prime Minister Hazem al-Beblawy denied remarks attributed to him in local and international media over announcement of Defense Minister Abdel Fattah al-Sisi nomination to presidency.
"That issue should be determined only by the defense minister in accordance with his insight and what achieves supreme interests of the country," he said.
Beblawy added that the cabinet reshuffle will not be declared ahead of his visit to Saudi Arabia scheduled for Tuesday and Wednesday.
He also told Al-Masry Al-Youm on Saturday three ministers will be changes including defense, military production and international cooperation, adding that talks over the reshuffle is too early and that arrangements are being made for his Saudi Arabia visit, which aims to increase cooperation between the two countries.
Edited translation from Al-Masry Al-Youm