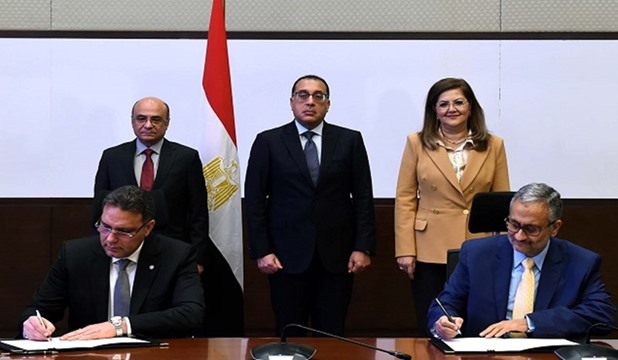 In the presence of Prime Minister Moustafa Madbouly, a cooperation protocol was signed on Wednesday between the ministries of planning and justice to enhance strategic managements potentials.
Planning Minister Hala al-Saeed said the protocol is part of state efforts to improve the efficiency and effectiveness of the administrative body with the aim to achieve sustainable development and the Egypt 2030 vision.
The most important goal, however, is to improve the quality of life in Egypt, Saeed stressed.
The protocol is meant to boost cooperation in building human capabilities to be able to outline strategic plans, the minister said, noting that this is done through applied training in strategic management.
Under the protocol, the Ministry of Planning will provide access to its remote training platform, which provides practical applied training in strategic management, as well as interactive lectures to probe the required outputs.
The Ministry of Planning will also offer technical support needed to outline a strategic plan of the Justice Ministry.
Justice Minister Omar Marwan said his Ministry will form a working team to design the strategy and name directors of projects. The Justice Ministry will also act to secure technical cadres needed to accomplish the different tasks in all fields of cooperation, he added.