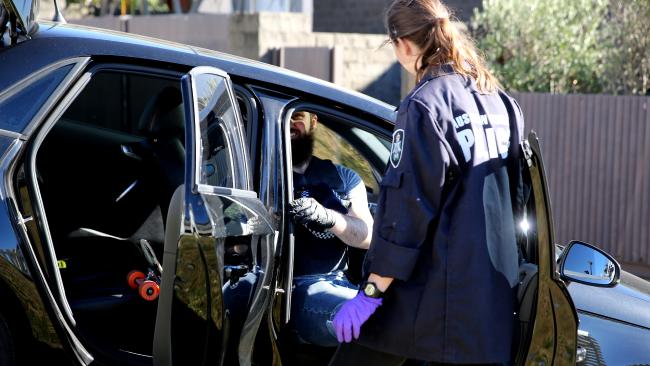 Police in Australia, Dubai and the Netherlands have arrested 17 people and seized nearly two tonnes of narcotics in raids the Australian Federal Police (AFP) said on Tuesday had broken up two interlinked Middle Eastern crime syndicates.
In simultaneous operations, nine men and a woman were arrested in Sydney on Tuesday and five men were arrested in the United Arab Emirates by Dubai police, according to the AFP.
Authorities in the Netherlands at the same time arrested two men alleged to have been responsible for arranging the supply of drugs to an Australian-based syndicate, the AFP said.
"The people we allege are part of this syndicate are Middle Eastern organised crime figures that are well-known to law enforcement, and for decades this group has flaunted their wealth and activities, telling the community they were untouchable," AFP assistant commissioner Neil Gaughan said in a statement.
"Today, it should be obvious that they are not," he said.
Police raided 32 homes in Sydney and issued 52 warrants on Tuesday in what they said was one of the biggest attacks on organised crime in Australian history, according to an AFP spokesman.
The investigation began in mid-2016, targeting organised crime groups attempting to import large quantities of drugs and tobacco, according to authorities.
A container of drugs was seized in the Netherlands in July which was allegedly bound for Australia in shipping containers, the AFP spokesman said.
A total of 1.8 tonnes of MDMA, also known as ecstasy, 136 kgs (300 pounds) of cocaine and 15 kgs (33 pounds) of crystal methamphetamine were seized by authorities in the Netherlands, Australian police said.
The AFP estimated the value of the drugs at up to
A$810 million ($642 million) if sold on the street in Australia.
A total of around A$7 million in cash and property were seized in Sydney as part of the operation, according to authorities.