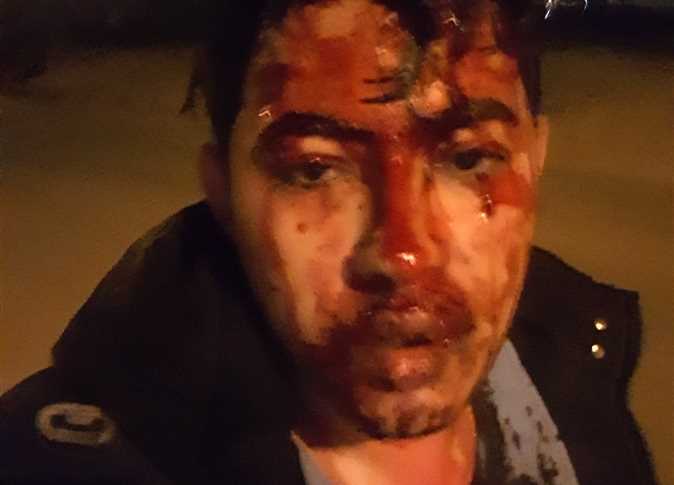 Just days following the death of engineering student Mohamed Abdel Aziz, who was killed when he went to buy a laptop after finding an advertisement on OLX online sales outlet, another student was assaulted in a similar incident.
Eslam Hatem, who is studying aviation engineering, was planning to buy a lens for his camera through OLX. He found a cheap product and put in an ad in OLX and then contacted the seller who agreed to meet with him at a bus station located in the 10th of Ramadan city.
When Hatem arrived to the agreed meeting place, the ad owner called him and said that he will arrive to accompany him to his residence. They then rode in a minibus to the seller's residence.
"When we were moving to his residence, he suddenly asked me to get out of the minibus because his house was close. Then I walked along the highway and saw someone waving a knife, with the ad owner trying to pull off my bag. I then started to resist him with all my strength until they finally managed to take the bag and then beat me," Hatem wrote on his Facebook page.
Hatem said he underwent an operation to put 29 stitches in his head as well receiving hand and face wounds.
He later went to a police station located in the 10th of Ramadan city to make official report on the incident.
According to media reports, the security services of Al-Sharqia governorate were able to arrest three people accused of assaulting Eslam Hatem and stealing his camera and money.
Earlier in March, a young Egyptian engineering student was also stabbed to death as he was buying a used laptop through the popular online marketplace OLX, according to police investigations, which found that the sellers posted the fake ad in order to rob the victim.
Mohamed Abdel Aziz was reported missing on March 7, after which police found his body in a deserted area of Cairo's al-Nozha neighborhood.
The victim's father told police that his son was searching for a used laptop online, and found one through an advertisement on OLX with a good price and seemingly good quality.
Following the incident, a wave of outrage among social media users broke out after the news surfaced. A group called "The power of social media" urged customers to boycott OLX because they neither provide the safety to their costumers nor double check the identity of sellers.
Social media users called on the company to increase its security procedures, saying that the website could, for instance, ask for users' national IDs.