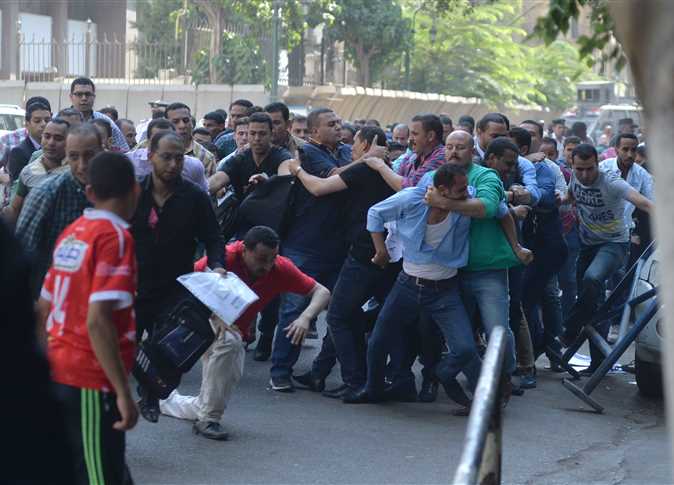 Police forces broke up a new demonstration against the prime ministerial decree the "Coalition of the Master and Doctoral Degree Holders" for postgraduates, years 2014, 2015 and 2016, outside of the Cabinet headquarters on Qasr al-Aini street Tuesday afternoon.
The Prime Minister issued a decree that appoints postgraduates from the year 2012 to the year 2015 into government agencies, protesters explained.
The Central Authority for Organization and Administration sent a letter recently to the Cabinet stating that there are vacant jobs for postgraduates in government agencies and the appointment requires final approval by the Cabinet first, according to protesters. They demanded that the Cabinet sends its approval.
Police forces broke up the protest, after which, protesters then announced a sit-in.
"We are starting a sit-in, we are here not leaving," they chanted.
The demonstrators did not get a permit to demonstrate, with a larger crowd compared to their previous protests, which stopped traffic, a police officer said.
A protester responded saying: "We are tired of demonstrating…where are our rights?".
Edited Translation from Al-Masry Al-Youm