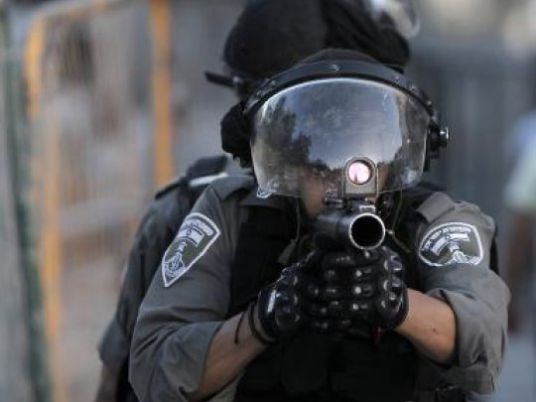 Israeli police shot dead a knife-wielding Palestinian who attempted to stab colleagues at an east Jerusalem checkpoint, a spokeswoman said on Saturday.
The 17-year-old assailant from the Al-Tur neighborhood of annexed Arab east Jerusalem managed to get past one checkpoint but was brought down at a second near Al-Zaim without any police casualties, the spokeswoman said.
Police distributed a photograph of a knife and cleaver they said the slain suspect was carrying.
Palestinian activists in Jerusalem named the dead teenager as Ali al-Ghannam, and said his father was summoned by police to identify the body.
Jerusalem police commander Moshe Edri said the "determined actions" of security forces at the two checkpoints "saved lives."
Al-Zaim checkpoint, where the suspect was shot dead shortly before midnight (2100 GMT Friday), lies on the main highway east from Jerusalem.
The city has been shaken by a spate of deadly attacks by Palestinians since last October.
Earlier this month, an Israeli man was killed and a woman seriously wounded when a Palestinian driver deliberately rammed his car into a bus stop.
In March, five Israelis were wounded when a Palestinian drove into a group of pedestrians before getting out of his car to try to stab people.
In November, an Israeli border policeman was killed and several people wounded when a Palestinian drove his vehicle into passengers waiting at a tram stop.
A three-month-old Israeli-American was among two people killed in a similar attack in October.
Tensions have been running high in Jerusalem since the killings of Israeli and Palestinian captives in tit-for-tat kidnappings by Palestinian militants and Jewish extremists last summer.