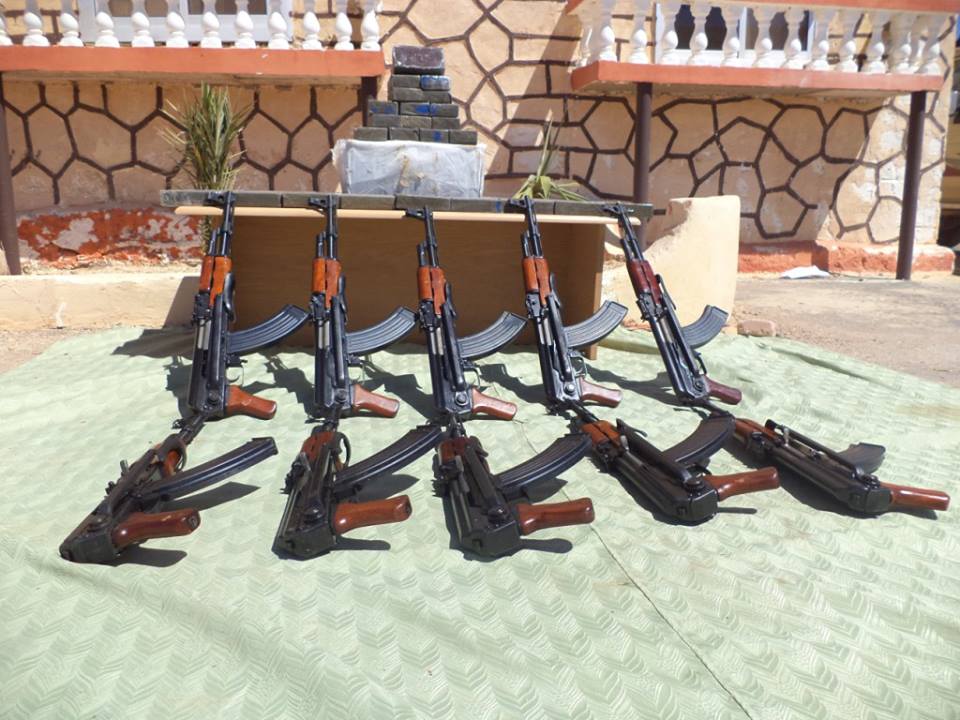 A large amount of heavy and light firearms, ammunition and drugs were seized during security campaigns in six provinces, announced the Interior Ministry.
The security found a wooden box buried in the sand in North Sinai on the border of a farm belonging to Salem S. M., 62, in Be'r 4 area.
The wooden box contained an anti-aircraft gun and 75 bullets of the same caliber, two RPGs, 18 RPG shells, an multi-automatic gun and its bullets, a sniper rifle, nine magazines for different firearms and 3,414 other bullets.
In Minya, Qaliubiya, Aswan, Assiut and Alexandria, 156 firearms, 18 magazines for firearms, 4,191 rounds of ammunition, 4,338 cannabis packages, 92 kilograms of marijuana and other drugs were seized.
Legal measures were taken in each incident and the prosecutors were notified for investigation, the ministry added.
Edited translation from Al-Masry Al-Youm