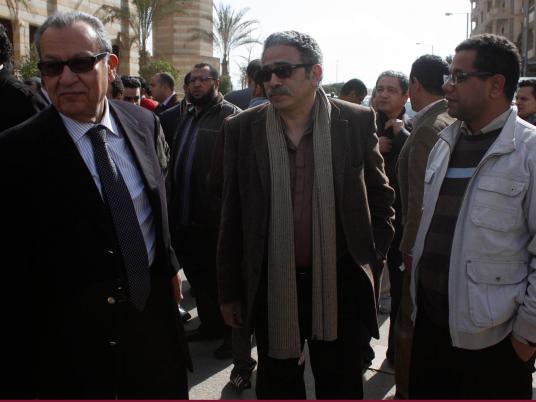 A police officer was killed in Qena Wednesday as security forces pursued three men who had seized a truck, said a local security source.
The officer, Shahhat Mahfouz, died after sustaining multiple bullet wounds, the source added. The source said that the alleged thieves fired at security forces when the latter attempted to stop them.
The three men were able to get away, the source said, adding that a police report has been filed and the public prosecution was told to begin an investigation. Local security forces have stepped up their efforts to find the alleged thieves, as well as the truck near to where the shooting took place.
Leaders from the Qena Security Directorate, as well as Mahfouz's family and friends, held a funeral for the officer on Thursday.
State-owned Rose al-Youssef newspaper reported in January that around 20,000 vehicles have been stolen since the outbreak of the 25 January revolution, compared with only 4,000 in 2010.
The report blamed the increase in vehicle thefts on weakened security and fugitives who escaped prison after 25 January, 2011.
Translated from Al-Masry Al-Youm