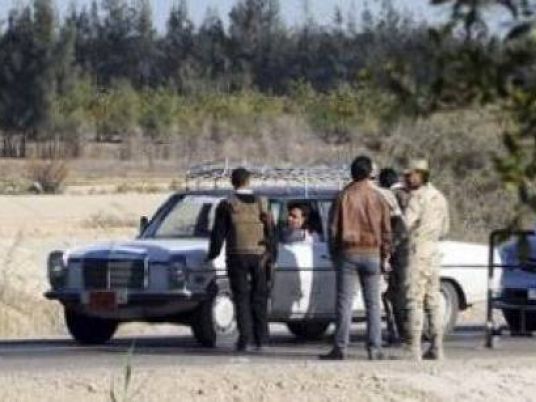 Police sergeant Mostafa Mohamed was killed in an attack by masked gunmen at Khosous checkpoint, Qaliubiya, on Monday.
Captain Khaed Mohey and a police secret informant also sustained injuries when the assailants opened fire from two cars, using automatic rifles.
A security source within the Qaliubiya Security Directorate said the area of the incident has been cordoned off while security searched the plantation fields surrounding the checkpoint.
Further forces were deployed in the area of Khosous following the attack, the source added.
The injured victims and Mohamed's body have been transferred to Zatoun General Hospital, the source said, adding that a military funeral will be held for the dead policeman.
The entrances and exits of the ring road have been blocked off, as well as the nearby villages of Khanka and Shebin al-Qanater, whilst security search to arrest the perpetrators, another source inside the security directorate said.
Edited translation from Al-Masry Al-Youm