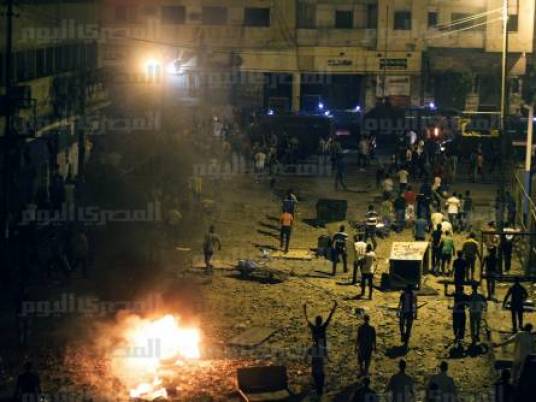 Egypt's General Prosecutor, Nabil Sadek, has asked the military prosecution to investigate a report filed against political activist Esraa Abdel Fattah, accusing her of incitement against the army.
The complaint, filed by lawyer Ashraf Farahat, states that Esraa tweeted on July 3rd, saying, "Is nothing going to happen on July 7th? "
"Surprisingly, on July 7th, Egyptians woke up to the news that 23 Egyptian soldiers died on the Rafah borders in a terrorist attack," Farahat's complaint to the general prosecutor hinted that Esraa had known the attack was going to take place in advance.
"What she wrote can not be a coincidence," Farahat said.
He added that after the terrorist incident, Fattah posted inflammatory statements against Egypt's army, holding them accountable for the murder of the soldiers in Rafah.
Fattah, a human rights activist and the co-founder of the now-banned April 6 movement, has been barred from travelling since January 2015.
She was headed to a flight for Germany, when a police officer stopped her, and broke the news to her she was not allowed to travel. She claims to not have been notified before this incident.
Fattah has been an important source of information on political events in Egypt since 2008. Dubbed Egypt's "Facebook Girl," by the local and international press because of her role in leading protests against former President Hosni Mubarak, Abdel Fattah's personal and official Facebook group pages are followed by almost 50,000 users, and her Twitter account has more than half a million followers.
The activist said she has been subjected to a smear campaign for years by pro-government media and trolls on social media, who used hacked emails, taped phone calls and personal photos to accuse the journalist of indecency and being a traitor.
Pro-government Egyptians say she and other activists received funds from abroad to incite protests and conspire against the state. They deny the allegations, which have not been tested in court, but Fattah is still being withheld from leaving Egypt.