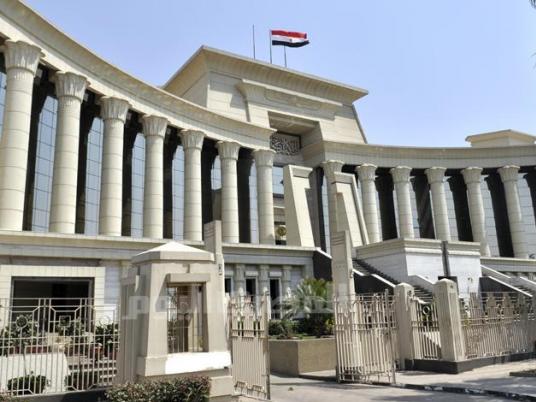 A number of political movements have called for marches Wednesday and Thursday that would start from the Fatah Mosque after sunset prayers on Wednesday, and include a sit-in beginning Wednesday night and lasting until Thursday morning in front of the Supreme Constitutional Court (SCC).
On Thursday, the SCC is anticipated to rule on the constitutionality of the Political Isolation Law which would disqualify former Prime Minister Ahmed Shafiq from the presidential runoff election on 16 and 17 June if applied. The court would also consider the validity of the parliamentary polls.
The April 6 Youth Movement has called on revolutionary groups and citizens to take part in a march demanding the application of the Political Isolation Law on all former regime members.
"The invitation issued by the movement had responses from dozens of activists and a number of political and revolutionary forces, including the Freedom and Justice Party, the April 6 Youth Movement Democratic Front and the Kefaya movement," Abdallah Nofal, a member of the communications committee for the April 6 Youth Movement, said.
"We will all join together tomorrow before the Supreme Constitutional Court. Our sit-in, starting tonight, [Wednesday], will be followed by a peaceful protest in conjunction with the hearing of the case," he said.
"The goal of the march is to express the public demand to enforce the isolation law, and to apply it to those who corrupted political life, including Ahmed Shafiq himself, who was a pillar of the former regime but was not removed. He kept exercising his constitutional and political rights to the point that he ran for the presidency," said Nofal.
Nofal added that any action aimed at escalation is not on the table right now, saying that "the political bureau of the movement will hold a meeting tomorrow, directly after the verdict, to determine [the movement's] reaction."
The Presidential Elections Commission referred the isolation law to the Supreme Constitutional Court to judge its constitutionality.
Edited translation from Al-Masry Al-Youm