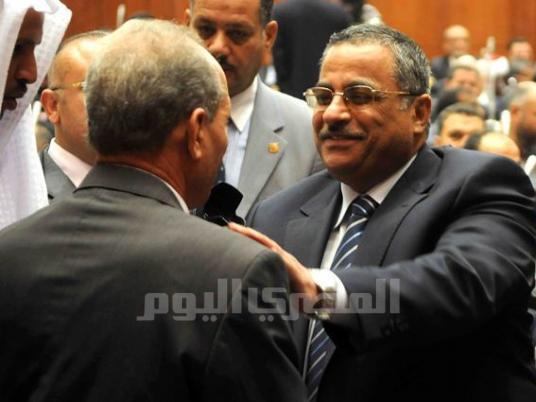 A poll conducted by the Egyptian Center for Public Opinion Research, or Baseera, published on Tuesday, showed that 69 percent of Egyptians reject the Muslim Brotherhood's future engagement in Egyptian politics.
That figure compared with just six percent who said the Muslim Brotherhood should play a part in politics in the future.
The poll was conducted to measure public opinion after the 30 June protests and the overthrow of President Mohamed Morsy, following the dispersal of two pro-Morsy sit-ins at Rabaa al-Adaweya and Giza's al-Nahda Square.
According to the poll, 69 percent of Egyptians reject the continued involvement of the Muslim Brotherhood in politics.
Thirteen percent approved of their existence on certain conditions, such as keeping away from politics and concentrating on preaching only. Twelve percent said they were undecided.
Participants were asked whether they agreed that the Muslim Brotherhood's Freedom and Justice Party should participate in the next parliamentary election in Egypt.
Sixty-three percent said no to the FJP, 26 percent approved of their participation and 12 percent could not decide.
The sample included 1,395 people from governorates across Egypt. The survey was conducted between 19 to 21 August.
The response rate was 73 percent and the margin of error in the results reportedly accounts for 3 percent.