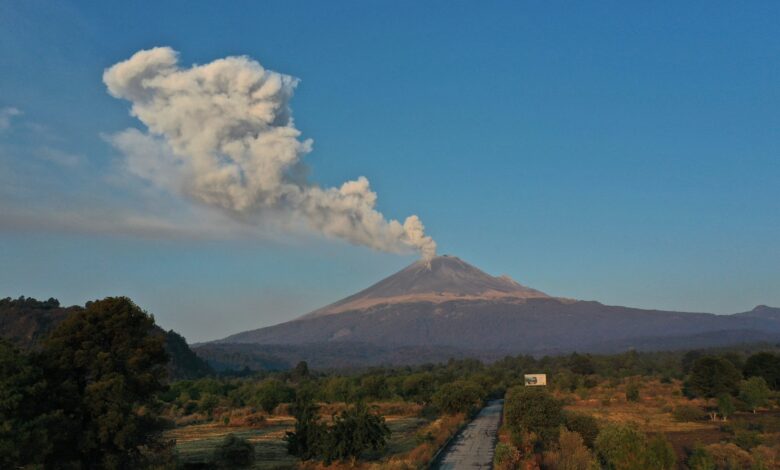 CNN
 — Mexico's Popocatépetl volcano is emitting less ash after weeks of increased activity, according to President Andres Manuel Lopez Obrador, in what could be a welcome sign for the millions of people living in its environs.
"Its intensity has decreased. The ash it emits is also less. Basically, it's going more toward Puebla. The rest of the states do not have ash falling and we are watching day and night that there is no panic," said Lopez Obrador in a press conference Tuesday.
Millions of people in Mexico were previously warned to prepare for a possible evacuation after Popocatépetl, Mexico's most dangerous active volcano, was observed dispersing ash in several nearby towns since last week, according to authorities.
A "yellow phase 3" warning was also issued by Mexican National Civil Protection Coordination (CNPC) to people living in towns and villages near to the volcano.
Authorities urged residents to remain vigilant on Tuesday, with Environment Secretary Bety Manrique announcing that the air quality index in Puebla had recorded a drop in polluting particles, but encouraging locals to wear masks and reduce driving in cars.
"Work is being done on everything preventative, but there should be no alarm and try to be very objective when reporting so as not to frighten people. We are going to be aware of anything and we will report immediately, but we feel that there will be no issues," the president said.