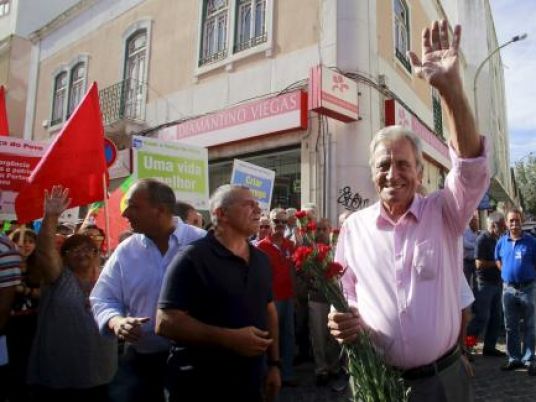 The head of Portugal's Communist Party said on Wednesday there exists a majority on the left that is ready to form a government as an alternative to the centre-right.
"From our point of view there is another government solution that blocks the (centre-right) Social Democrats and CDS from forming a government," Communist leader Jeronimo de Sousa told reporters after meeting President Anibal Cavaco Silva.
Socialist leader Antonio Costa is attempting to form a leftist government together with the Communists and Left Bloc after the outgoing centre-right government won the most votes but fell short of a majority in an Oct. 4 election.