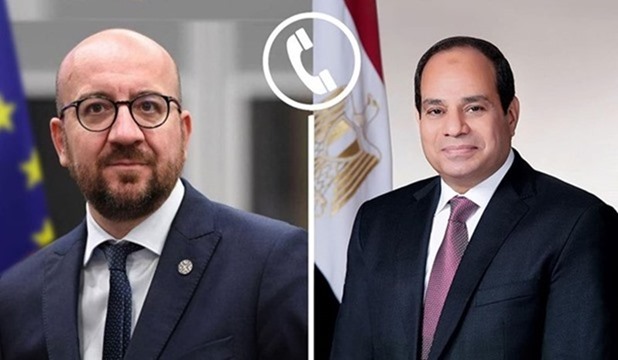 President Abdel Fattah El-Sisi received, 26-4-20023, a call from the President of the European Council, Mr. Charles Michel.
The Spokesman for the Presidency, Counselor Ahmed Fahmy, stated that the call discussed a number of regional and international files and issues of mutual interest between Egypt and the European Union. Foremost among these issues are the developments in the situation in Sudan. The President of the European Council expressed deep concern about the deteriorating political, security and humanitarian situation there and its impact on civilians and foreign communities. In this regard, he pointed to the importance of the role played by Egypt to advance efforts to reach a cease-fire and calm the situation in Sudan.
President El-Sisi affirmed Egypt's support for the fraternal Sudanese people in the crisis they are facing. His Excellency also presented the latest efforts made by Egypt to help de-escalate the situation and achieve a comprehensive and lasting ceasefire and its calls in this regard with the involved parties at all international and regional levels. The President stressed the importance of intensifying efforts to activate the political path and peaceful dialogue so as to restore stability and security and protect the fraternal Sudanese people.
Presidency