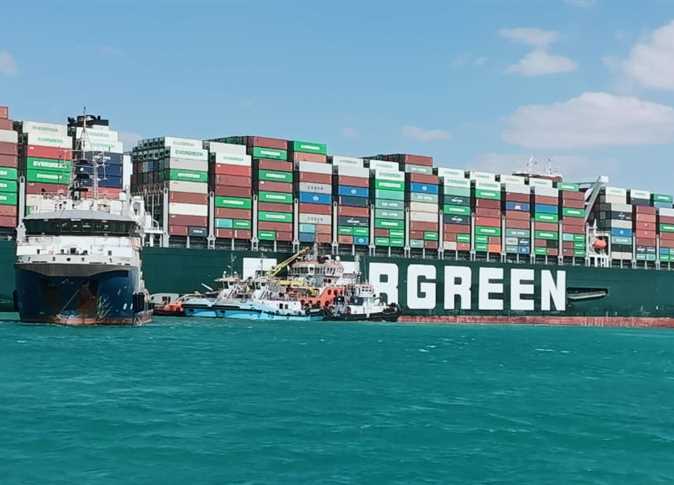 Egyptian President Abdel Fattah al-Sisi on Monday announced that the Ever Given ship has successfully refloated after being trapped for nearly a week in the Suez Canal since Tuesday, blocking up the vital trade route.
"With Egyptian hands, the whole world can rest assured of the path of its goods and needs that are passed through this navigation artery," Sisi said.
لقد نجح المصريون اليوم في إنهاء أزمة السفينة الجانحة بقناة السويس رغم التعقيد الفني الهائل الذي أحاط بهذه العملية من كل جانب. وبإعادة الأمور لمسارها الطبيعي، بأيد مصرية، يطمئن العالم أجمع على مسار بضائعه واحتياجاته التي يمررها هذا الشريان الملاحي المحوري.
١/٢

— Abdelfattah Elsisi (@AlsisiOfficial) March 29, 2021
"I thank every sincere Egyptian who contributed technically and practically to ending this crisis. Egyptians have proven today that they are always responsible, and that the canal they dug with the bodies of their ancestors and defended Egypt's right to it with the lives of their fathers will continue to see that the Egyptians will go where they decided. Peace be upon you, my country," he added.
The disruption of navigation through the Suez Canal cost global trade about US$400 million per hour, equivalent to about $6.66 million per minute. The incident also caused the price for shipping a single container from China to Europe to rise to $8,000 – fourfold the price of last year.
The trapped ship weighed 223,000 tons, carries about 18,000 containers, and has a length of 400 meters.
Authorities blamed the cause of the accident on strong winds that reached up to 40 knots, which were also the culprit behind massive sandstorms across Egypt.
The canal is one of the most important trade passages in the world, and any prolonged blockage would result in massive consequences for the global supply chain.