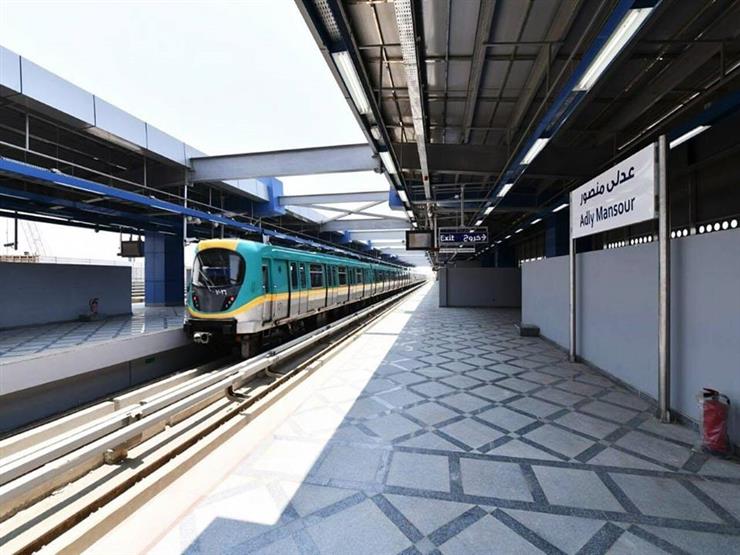 President Abdel Fattah al-Sisi on Sunday laid the foundation for the Adly Mansour station during the inauguration of the fourth phase of Cairo metro's third line, according to the Al-Ahram online gate.
He also presented the Ministry of Transport's shield to former interim President Adly Mansour, and hailed him as a "national character who presided the country at a difficult stage in history."
The Adly Mansour Central Station is set to connect the New Administrative Capital with all the country's cities and governorates.
The station contains an integrated transportation complex and an investment commercial zone on an area of 15 acres, aiming to connect between five different transport lines across Egypt – namely the third metro line, the monorail, the Cairo Railway Station, the superjet station, the BRT express bus and the shuttle bus.
The Adly Mansour station is placed at the end of the third line, containing a subway station, an electrified train station, and a shuttle bus station to connect the Adly Mansour Central Station with the Cairo International Airport through a direct one trip.
The fourth phase includes the Heliopolis, Nozha, Hisham Barakat, Qebaa, Omar ibn al-Khattab, Haikstb, and Adly Mansour stations.