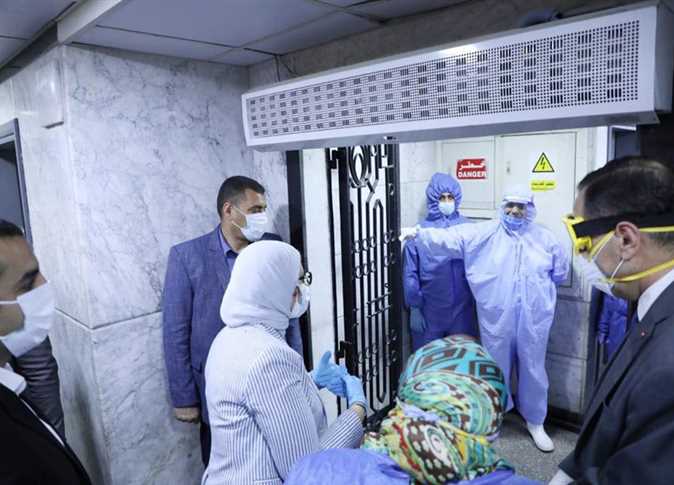 Egyptian President Abdel Fattah al-Sisi on Sunday said that his country has achieved a "tangible success" in its efforts to confront the coronavirus.
During the inauguration for the fourth phase of the Cairo subway's third line, Sisi stressed the need for continued adherence to precautionary measures, especially in the coming winter, while bringing school and university activities to normal.
Sisi stressed that although the country's virus situation isn't too severe and shows improvement, this does not mean that people should stop caring. He noted that the inauguration was attended with facemasks on, and expressed his eagerness to continue seeing them worn during all meetings and discussions.
"And please, we want to reach zero infections, and keep it that way," he added.
"The spread of coronavirus is sensitive, and we must realize that there will be no tolerance with the virus, because this will reflect on society. Consequently, society must insist on its position as citizens and state agencies, to ensure the public health in Egypt is not greatly affected," Sisi said.
It is these measures that will prevent infections from climbing up again, he stressed.
Data from Egypt's Health and Population Ministry shows that several governorates currently register zero cases.
Egypt on Saturday announced 116 new positive coronavirus cases, in addition to 17 deaths.
The Egyptian Ministry of Health said that 977 people who have recovered from the virus have been discharged from quarantine hospitals on Saturday, after receiving medical care.
Ministry Spokesperson Khaled Megahed explained that the total number of coronavirus cases recorded in Egypt as of Saturday was 96,336, in addition to 5,141 deaths.
The Ministry of Health and Population continues its increased preparations in all governorates across the country, following the situation first-hand regarding the virus, and taking all necessary preventive measures against any viruses or infectious diseases.
The Ministry's Scientific Committee to Combat Coronavirus Hossam Hosny expects the daily coronavirus infection rates to reach zero starting September 15.
President of the committee Hossam Hosny said in July that rates will continue declining in the coming days, due to people's commitment to adhering to preventive measures to limit the coronavirus outbreak.