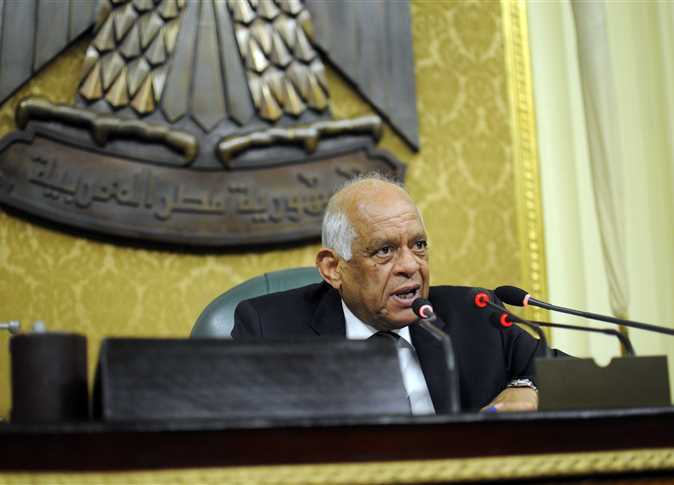 House of Representatives Speaker Ali Abdel Aal announced that the House of Representatives has finally passed the proposed constitutional amendments, after voting on it during a plenary session on Tuesday evening and have sent it over to the President Abdel Fattah al-Sisi, who will take constitutional measures and invite citizens over for a referendum.
According to Abdel Aal , 531 MPs approved the amendments and 22 others rejected them. Only one MP abstained from voting.
The amendments include a transitional article that allows the current president to remain in office until 2024. The current president can run for a second term of six years, possibly ruling until 2030.
The amendments did not address the first chapter on the form of the state, the second chapter on the basic components of society, or the third chapter on public rights, freedoms and duties, he clarified after the amendments were passed.
The amendments also included a chapter on the ruling system which would result in social and political gains that would, according to Abdel Aal, inevitably reflect positively on the economy.
Opponents to the amendments focusing only on the amendment which extends the president's term of office is partial, he added.
The parliament had enough courage to say that the four-year-term of office is not enough to create a renaissance in the country, especially as Egypt is surrounded by a turbulent regional environment, Abdel Aal said.
The responsibility of running the country under the circumstances that existed after 2013, especially economic ones, was like an impossible task that required loyal leaders to consolidate the pillars of the state and build its institutions, he explained.
The numerous legislative, economic and social reforms were not a coincidence, but rather the result of a hard and firm will, Abdel Aal said.
He expressed the parliament's tribute and appreciation to the political leadership of the country for meeting its promises.
He called on the National Elections Commission, after inviting voters to the referendum, to publish the amendments in the official gazette, and further called on media to circulate the amendments as wide as possible to inform the people of it.
According to Article 143 of the House of Representatives' internal regulations, the president of the republic will be informed of the decision of the parliament, accompanied by a detailed statement on the reasons behind amendments and the measure taken in this regard by the parliament.
The National Elections Commission will hold a press conference on Wednesday to invite voters to a referendum on the constitutional amendments at 3 pm at the headquarters of the State Information Service in Nasr City.
Edited translation from Al-Masry Al-Youm