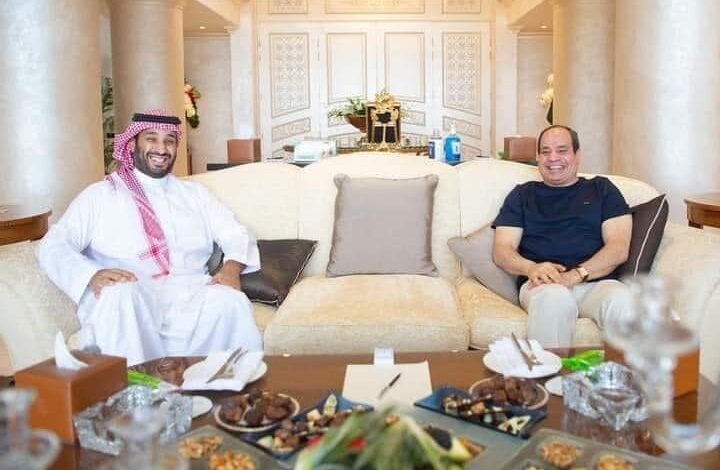 Egyptian journalist Imad al-Din Adib on Saturday said that the Saudi Crown Prince Mohammad bin Salman's visit to Sharm el-Sheikh and his meeting with President Abdel Fattah al-Sisi sought to find methods to resolve the Grand Ethiopian Renaissance Dam (GERD) dispute, with two scenarios having been proposed.
During a telephone interview in the "Kalema Akhera" TV program, Adib explained that the first will be attempts to avoid the dilemma reaching a point where military action remains the only option to disrupt Ethiopia's plans regarding the GERD.
Adib explained that the second scenario is that Ethiopia and Prime Minister Abiy Ahmed save the situation from any military escalation by listening to reason and working on a binding legal agreement that includes the filling and operation process to serve the interests of Egypt, Sudan, and Ethiopia and a clear mechanism for settling disputes.
The Assistant Secretary-General of the League of Arab States Hossam Zaki said that Egypt and Sudan need political support from the member states of the Arab League regarding the GERD, which they will seek to obtain during meetings that will take place in Doha in June 15.
Following the main talks, a meeting requested by Egypt and Sudan regarding the GERD will be held followed by another meeting of the committee formed in June 11 to recent clashes between Palestine and Israel in Jerusalem, Zaki added.
He stressed that obtaining support in these issues is important, whether from the Arab countries or any other countries with which Egypt and Sudan have good relations, and warned of Ethiopia's continued intransigence.