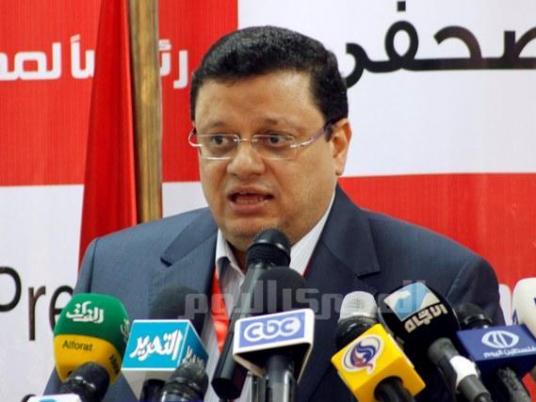 The president's office said Saturday that Presidential Spokesperson Yasser Ali will leave his post at the beginning of March to head the Cabinet's Information and Decision Support Center think tank.
A statement on the official Facebook page for the president's office thanked Yasser Ali for his "outstanding performance during the last period as its official spokesperson," and it also congratulated him for being nominated by Prime Minister Hesham Qandil for his new position.
The statement added that Ali will continue to perform his duties as the spokesperson for the presidency until the beginning of next month, with the names of official speakers to be announced at a later time.
Last week, major media outlets reported that Ali was leaving the presidency, with some alleging that his departure was the result of rumors of a secret marriage between him and a journalist at the privately owned Youm7 newspaper. The rumors remain unsubstantiated.
Ali had previously been President Mohamed Morsy's spokesperson during his presidential campaign. Before that, he was little-known outside of Muslim Brotherhood circles, and his previous career was as a dermatologist who worked in Saudi Arabia for a period of time.
Ali gained a positive reputation among many journalists and media figures for his active engagement with the media, contrasting with former President Hosni Mubarak's spokesperson Suleiman Awad, whom was known as being difficult to reach by the media.
Little is known about Ali's qualifications to head the IDSC. Former Prime MInister Ahmed Nazif was once also chairman of the think tank.