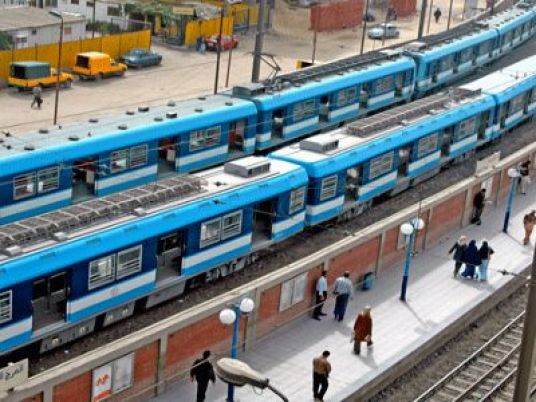 Transport Minister Hisham Arafat said Saturday that the increase in the price of the metro ticket gave the kiss of life for the metro to continue working.
Arafat added that he surveyed a random sample of passengers at various stations in the three lines, and all of them agreed to increase the price with development and improvement of service.
"I had to take the decision to increase price, because I swore to protect the interests of the people, and I did not hesitate, as I don't fear to lose my position as minister," he said.
He pointed out that the study requested an increase in the price of the ticket to 3 pounds, but that he preferred instead to increase it to 2 pounds, until the completion of the fourth phase of the third line, expected in June 2018.
Arafat revealed that the cost of developing the first and second lines of the metro was LE30 billion, including infrastructure and mobile units; with LE26 billion pounds for the first line only, and the rest for the second line.
The Transportation Minister had issued a decision earlier last month doubling the price of the metro ticket to LE2.
Large segments of metro commuters were dismayed by the increase on the transport system, which is used by 3.5 million passengers each day and serves some of the poorest districts of Egypt's capital.
The Cabinet approved the decision after it reviewed the financial situation of the National Authority for Tunnels which suffers from losses because of the metro service, Arafat said.
The decision was necessary to guarantee that the metro service would not be suspended and would be able to absorb the growing number of users after operating new lines, he added.