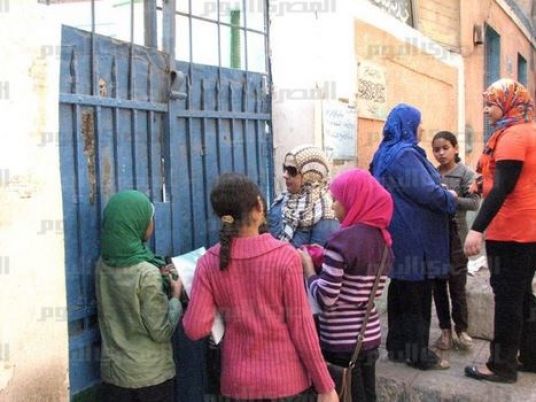 Exams of grade 6, the final year of primary school, continued in governorates yesterday amid parents' complaints that the mathematics exam had been leaked in Dakahleya governorate.
There were strict rules put in place with the teachers observing the pupils to make sure they were not keeping mobile phone with them during the exam; while 26 observers were flagged for administrative investigations for not attending the exams.
In Dakahleya, Facebook users circulated a copy of the mathematics exam, only half an hour from the start of the examination time.
There was a state of anger among the parents, as they were surprised that photos of the questions and answers paper were circulated on the social networking sites minutes after the start of the exam. When they inquired with the math teachers in charge, they confirmed the validity of the circulating test.
Ali Abdul Raouf, Undersecretary of the Ministry of Education in the governorate, said that the circulation of photos of the question sheet after 9 am, after the start of the exams, was an attempt to cheat and not a leak of the exam.
He stressed that teachers or observers should not keep their mobile phones during the exam time.
In Fayoum, Mustafa Khalil, director of Tamiya Educational Administration, decided to refer 26 observers to administrative investigations for being absent from the exams without an acceptable excuse.