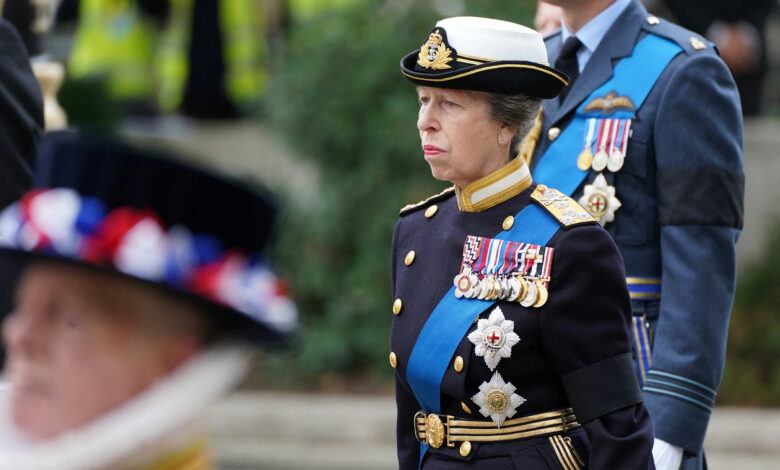 Princess Anne, one of Elizabeth II's four children, is now following the Queen's hearse to Windsor in a car.
Anne is the only child to accompany every leg of the Queen's final journey from Balmoral Castle in Scotland since the monarch's death on September 8.
The journey of the Queen's hearse to Windsor is now underway along the crowd-lined streets of central London.
Some onlookers have thrown flowers towards the vehicle as it passes. Many are standing in silence, while others can be heard cheering for Elizabeth II one last time.
The hearse will travel along main roads rather than motorways, presumably to give more people a chance to glimpse the coffin. The route has been closed for the procession.