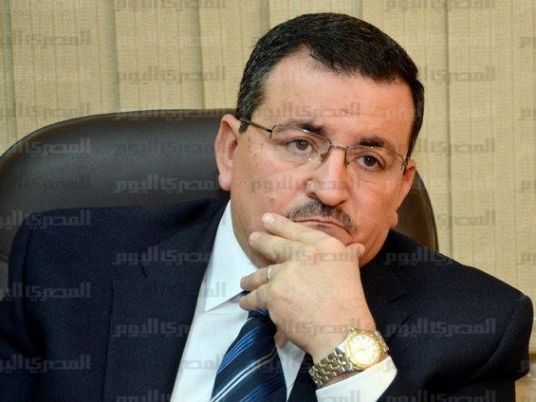 Osama Heikal, head of the Culture and Information Committee in the House of Representatives has moved from the seats of parliament members to the seats of the ministers, after becoming Minister of Information once again.
According to Article 355 of the House of Representatives bylaws, it is not possible to hold both membership of the House of Representatives and membership of the cabinet.
Speaker of the Parliament Ali Abdel-Aal teased Heikal, saying: "Farewell to immunity, Osama".
Heikal was previously the Information Minister in the first government following the January 2011 Revolution, and returned to take over the portfolio created in the last reshuffle.
The Ministry had been cancelled since the government of Ibrahim Mahlab, in 2014.
Heikal was born in Ismailia in 1965 and graduated from the Faculty of Science from Ain Shams University in 1986, and began working as a journalist in the al-Wafd liberal newspaper. He then headed the news department in the mid-nineties, later became deputy managing editor in 2001 and then deputy editor-in-chief of the same newspaper in 2005.
With the beginning of the January revolution, he took over as editor-in-chief of al-Wafd, and then to the Information Ministry before heading the Board of Directors of the Media Production City.
During his five month tenure as Information Minister he made decisions such as broadcasting the trial of ousted president Hosni Mubarak.
Edited translation from Al-Masry Al-Youm