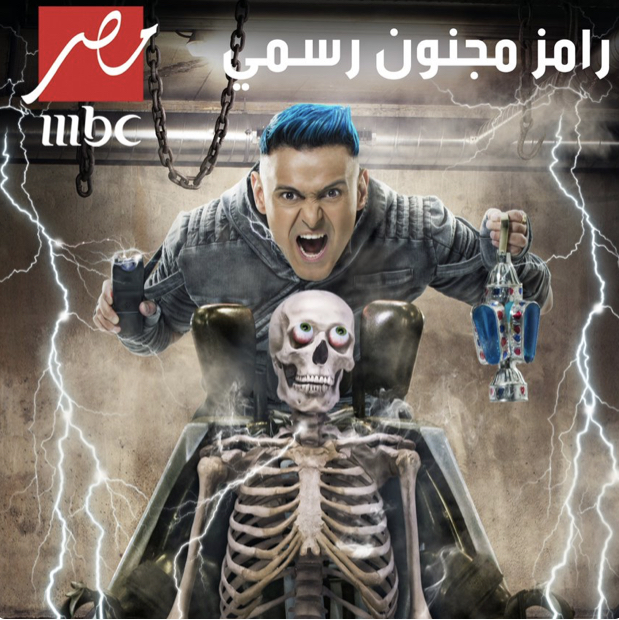 The first promo video for Ramez Galal's next TV show "Ramez Magnoon Ramsy" (Ramez is Officially Crazy) has hit more than 4.5 million views since MBC Masr's facebook page uploaded it on Monday evening.
https://www.facebook.com/MBCMasr/videos/712870739254285/?t=0
The video advertises a large amount of stars such as Nabila Ebaid, Hassan Shakoush, Ghada Adel, Yasmine Sabry, Amina Khalil, Yasmin Raees, Abdel Baset Hamouda, Ali Maaloul, Tariq Hamed, Fifi Abdo and Mohy Ismail.
The show's official producer released the poster for the show, set to air on Ramadan exclusively on MBC Masr.
Galal also published the poster — which depicts him posing with a skeleton — on his official Instagram account.
Galal promises something new this time around, with him directly confronting his "victim" without any barriers and thereby bring them to tears – laughter or otherwise.
The premise of the program involves placing the guest on the "chair of confession" and asking them a number of questions. The guest is asked their opinion by three personalities, including Galal, after which Galal — accompanied by frightening sound effects — reveals himself to the guest.
Galal has been presenting prank shows every Ramadan for more than seven years, and has earned wide popularity for putting his guests in risky situations. His guests often include prominent celebrities and public figures.
His pranks have been heavily criticized, however, for being dangerous and for violating his guests' privacy. Viewers have also complained about the insults contained in the show.
Regardless, millions of Egyptians enthusiastically await his show during the Iftar hour when they break their fast