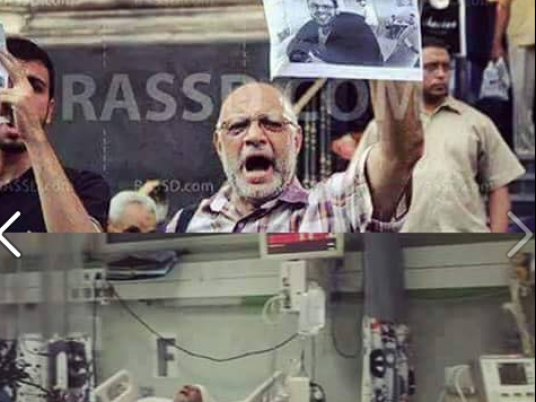 State prosecution denied that Al-Imam Mohamed, a lawyer who died while in custody of the Matareya Police Department, was tortured by authorities.
Mohamed was allegedly badly beaten by residents in Matareya who handed him over to the police department after the Interior Ministry accused him of been affiliated to the Muslim Brotherhood and paying people in Matareya to stage demonstrations and create chaos.
The lawyer, who reportedly sustained severe injuries, was kept in police custody several days before he was transfered in an ambulance to the hospital where he died. According to the medical report, Mohamed allegedly died from the injuries caused by the residents and not from police torture.
Lawyer Mohamed Afifi, however, says the Interior Ministry was indirectly, if not directly, responsible for Mohamed's death because he was left in custody for several days without medical care despite suffering from severe, life-threatening injuries, Al-Shorouk newspaper reports.
Meanwhile, the defense of Mohamed Sultan, who was sentenced to life imprisonment in the case known as the Rabaa Task Force, issued the following statement:
"We are deeply sorry to report that one of the lawyers who assisted in Mohamed's case was tortured to death yesterday in the Matareya Police Department," the statement read.
"Al-Imam Mohamed, 63, was arrested and tortured. He suffered from internal bleeding and died in the hospital. His death is another manifestation of the Egyptian regime's complete disregard for life, the rule of law and the basic human rights."
In related news, two National Security officers are on trial for allegedly torturing another lawyer named Karim Hamdy to death during his interrogation at the Matareya Police Department. He was detained on suspicion of affiliation with the Muslim Brotherhood, and died 24 hours after his arrest on February 22. His body was taken to the Matareya Hospital and from there to the morgue.