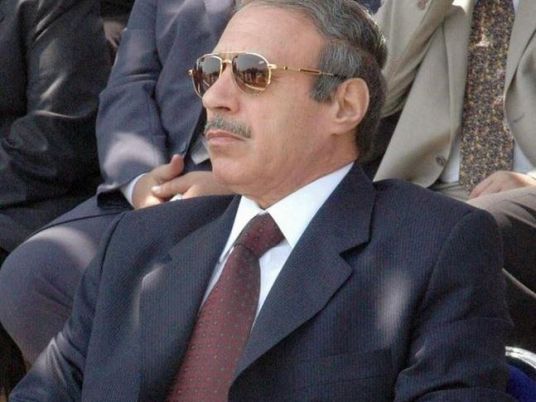 The Public Prosecution received on Monday an official letter from the Interior Ministry stating that Mubarak-era interior minister Habib al-Adly was not at his home in 6th of October City, where he is serving a seven-year sentence issued against him by the Cairo Criminal Court for embezzling money from the ministry.
The letter added that a team has been looking for Adly after being unable to find him at his home, which indicates that Adly could have escaped.
Judicial sources said the official letters confirm that Adly is not at his home, adding that Adly used private security guards rather than personnel from the ministry. Once the seven-year sentence was issued, the in-house arrest was concluded.
The prosecution, according to the sources, addressed the ministry twice to quickly arrest Adly.
Farid al-Deeb, the lawyer defending Adly for corruption in the ministry, said he was authorized by an official proxy from the suspect to attend, as the latter was in hospital for treatment.
In remarks to Al-Masry Al-Youm, Deeb denied claims by the lawyer Mohamed al-Guindy who appeared on TV shows saying that he was the lawyer defending Adly. Deeb confirmed that Adly canceled Guindy's proxy more than two years ago.
Deeb added that he urged approving the challenge to suspend the verdict until the Court of Cassation reviews the challenge made on the following day of the verdict.
The court is scheduled to review on Tuesday the challenge filed by Adly against the verdict.
Adly, along with two others, were sentenced to seven years of hard labor and ordered to return a sum of LE195.936 million in addition to a similar amount as a fine.
Edited translation from Al-Masry Al-Youm