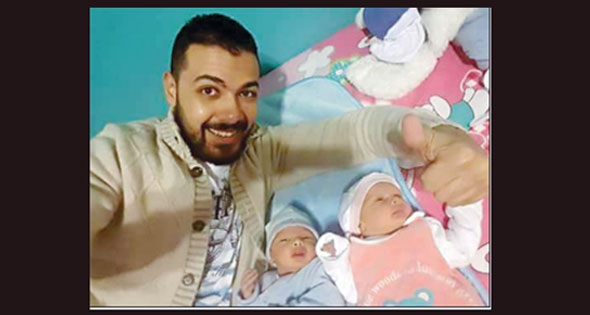 Egypt's Ministry of Interior discovered the murderer of a man found dead next to a sporting club in Cairo's Fifth Settlement to be a prosecutor, who allegedly killed him during a car selling deal.
The accused prosecutor told the prosecution that the murder occurred by mistake, due to a foul bullet that escaped his gun while he was cleaning it. He then panicked, throwing the gun on the crime scene and escaped in a rented car.
The weapon and the car he used were hidden with the help of his friend. The prosecution ordered both to be imprisoned for four days pending investigations.
The Department of Criminal Evidence found the body of Mohamed Abdallah, 29, with none of his personal items stolen. In his possession were his cellphone, cash and two visa cards, in addition to his ID and two licenses.
The policemen were able to reach two witnesses, one of which confirmed seeing Abdallah standing next to a car with no plates while the other confirmed seeing him falling on the floor next to the same car and seeing the car leave the scene. The second witness was the one who found his body.
The police team also discovered an identification card among the deceased's clothes that belonged to Ahmed S., residing in Munufyia, who works as a prosecutor in Tanta. The investigation proved Ahmed was with the deceased at the time of the murder in an attempt to buy his car. Eyewitnesses testified to seeing the prosecutor in a car, that was later proven to be rented.
The investigation also pointed out that the accused went to his house after committing the crime, meeting his friend "Ibrahim" who helped him hide the weapon. Ibrahim confessed Ahmed S. arrived in the stolen car and asked him to help hide a 9mm weapon, which was found by the police.
The prosecution summoned Ahmed S., a prosecutor who resides in Shebin Al-Qoum. Upon asking him, he admitted to killing Abdallah by mistake, also saying that he went to meet the deceased in rented car to buy a car that the latter had advertised on a website. While opening his backdoor to organize his clothes, the prosecutor reached for his gun which fired by mistake, killing the victim, who was sitting in the front seat of the car.