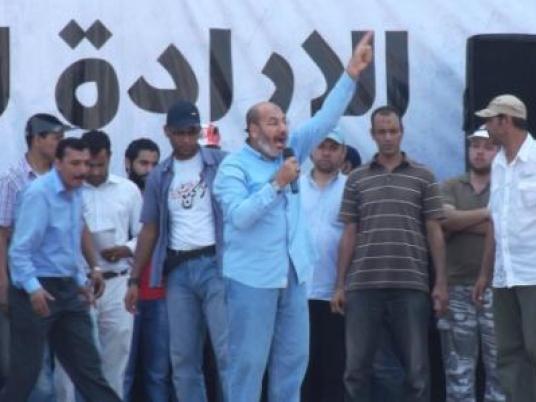 The Giza prosecution department has demanded that the National Security Agency complete with haste its investigation into the violence that erupted last week between supporters and opponents of ousted president Mohamed Morsy at Bein al-Sarayat, near Cairo University, which left 23 dead.
The violence flared up in response to mass opposition protests demanding early presidential elections, and occurred hours before the army removed Morsy from office.
Prosecutors have also asked Islamic satellite channels to provide any footage they may have showing Islamist leaders instigating violence against their opponents at Bein al-Sarayat or Rabaa al-Adaweya in Nasr City. Those leaders include pro-Muslim Brotherhood preacher Safwat Hegazy and Jama'a al-Islamiya leader Assem Abdel Maged.
Giza prosecutors have begun reviewing 13 complaints accusing Morsy, along with Muslim Brotherhood Supreme Guide Mohamed Badie, of murder and attempted murder. Both will be summoned for interrogation.
The prosecution, in addition to completing its questioning of the families of those who perished at Bein al-Sarayat, have also concluded interrogations of suspects accused of arms possession, disrupting public security, endangering national security, and terrorizing citizens. The suspects include former presidential candidate Hazem Salah Abu Ismail as well as Brotherhood leaders Helmy al-Gazzar, Abdel Moneim Abdel Maqsoud, and Mohamed al-Omda.
Edited translation from Al-Masry Al-Youm