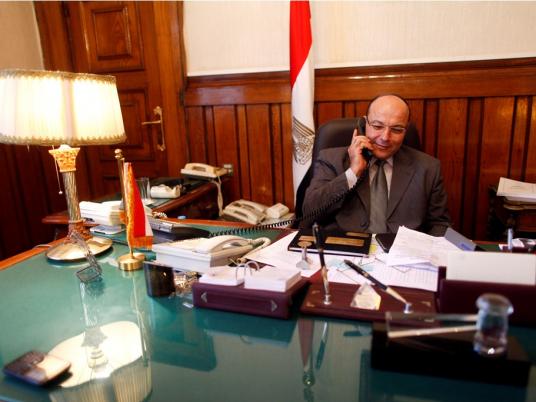 The nation's prosecutors have decided to postpone their general strike until their general assembly meets on 14 January, and until it is determined if Prosecutor General Talaat Abdallah will stay in his position.
Prosecutors had planned for a nationwide strike to begin on Tuesday in protest against Abdallah's withdrawal of his resignation, which he had submitted to the Supreme Judicial Council.
In a statement issued Monday, prosecutors said a partial strike would continue until Abdallah is replaced by a figure who is representative of all Egyptians — not someone appointed by the ruling Muslim Brotherhood, they said.
They called on Abdallah to leave his post and return to his work as a judge, which would represent "a victory for the independence of the judiciary."
Justice Minister Ahmed Mekky told the Turkish news agency Anadolu that judges don't have the right to strike, since international laws "prevent them from exercising pressure in this way."
He added that Abdallah's resignation would only take place if the opposition stopped making threats and using abusive language against him.
Mekky claimed that the call to strike was unlikely to have wide support.
"The prosecutor general is capable of solving the crisis, because he cannot be dismissed in accordance with the law, so he can only leave his post by choice," Mekky stressed.
Abdallah had expressed his intention to quit his office after the constitutional referendum that took place last month, but he changed his mind after he was besieged in his office by prosecutors attempting to force him to resign, Mekky said.
Edited translation from Al-Masry Al-Youm