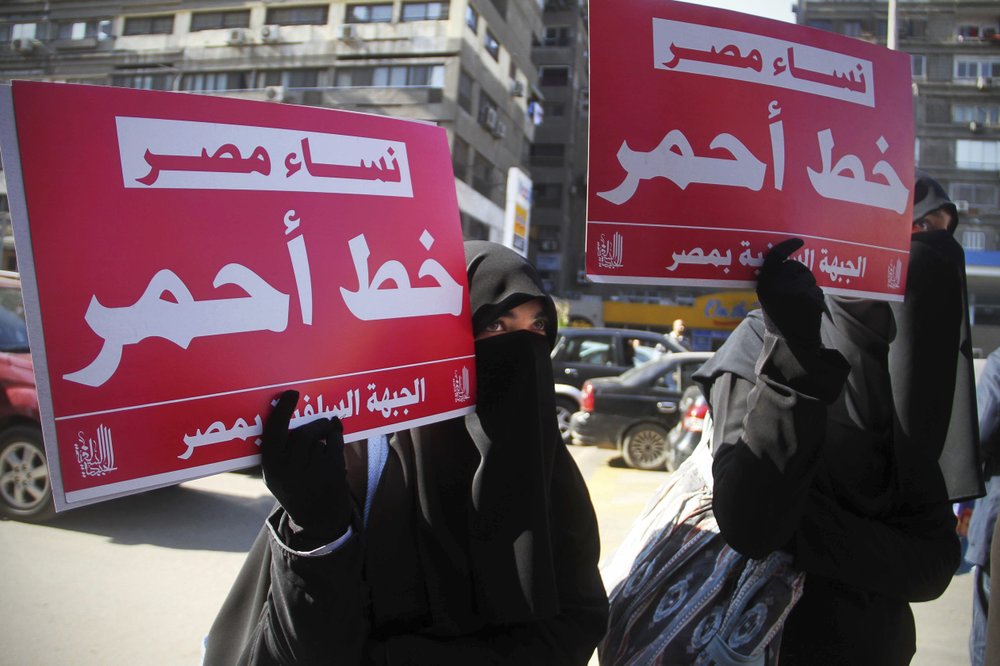 Egyptian prosecutors released on Saturday evening seven suspects in a mob sexual harassment case of two young women in Egypt's Mansoura last week, when video of a jeering crowd of men surrounding a girl on New Year's Eve went viral and sparked outrage from women's rights advocates.
The move by Egyptian prosecutors was met by a wave of criticism in Daqahliya and on social media. The seven suspects were released after the two victims in the case dropped the charges previously filed against the young men following negotiations with the families of the suspects.
However, the two young women have also called on the top prosecutor to punish the perpetrators, arguing that the crime and others like it threaten Egyptian society.
Daqahliya authorities previously arrested 17 people over their alleged involvement in the incident, with Egyptian prosecutors last Friday ordering that seven suspects be remanded pending further investigation.
The main victim of the incident, Z. A. Sh., is a 20-year-old student at Sallab Engineering Institute and originally from Kordy village.
She described the details of the incident to police last Friday, confirming that she was walking with her friend M. M., 20, a student at the Faculty of Physical Education, when she was surprised by a group of young men photographing her from behind, with one man trying to touch her.
She then recalled confronting the men as larger crowd gathered around her.
"We tried to take shelter in a mobile shop that was directly in front of us, and we actually entered it, but the owner of the store asked us to leave because of the young men gathering in front of the shop and yelling curse words and whistling," she said.
"We left the store to try to escape from them," she continued, describing how the group of men surrounded her and her friend as they attempted to flee from the shop. Her friend, she says, managed to escape the scene.
"I was not able to get rid of them, as they had surrounded me from all sides. I began to cry for help and scream until a group of honorable young men came and defended me (from the harassers)," she added, explaining that she managed to escape the scene in a private car with their help.
One of the two victims in the incident denied during interrogations that the men had touched them during the attack, stressing that the men had thrown insults at them and endangered them by prevented them from escaping the mob.
According to surveillance videos of the area where the incident took place, one of the men also used his dog to frighten the girls.
Meanwhile, an eyewitness who helped to rescue one of the victims from the scene stressed that the young woman was close to being seriously hurt or killed by the mob until a group of young men helped her escape.
Edited translation from Al-Masry Al-Youm
Image: In this Dec. 27, 2011, file photo, two women hold up banners in Arabic that read: "Egyptian women, red line," during a rally supporting women's right in Cairo, Egypt (AP Photo/Ahmed Ali, File)