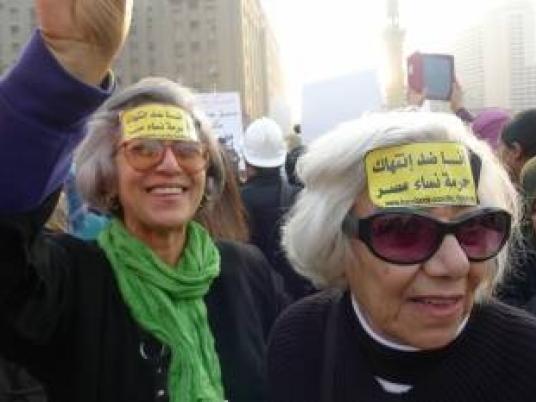 Protesters on Monday called for the release of an activist they say has been kidnapped by the police.
Around 40 people gathered on the steps of the Public Prosecutor's Office and chanted against the Supreme Council of the Armed Forces and the Interior Ministry, who they allege kidnapped activist Mohamed Fahmy.
Activist Nancy Atteya says that 30-year-old Fahmy was on his way from his home in the Delta governorate of Sharqiya on Sunday afternoon to Cairo when he was taken.
"He sent a text message to his friend Nadia Hassan around 3 pm saying that he had been arrested, and then his phone was switched off," Atteya says.
This version of events is contradicted by Fahmy's brother Sayyed, however.
Sayyed Fahmy told Egypt Independent that Fahmy has "not been to Sharqiya for two weeks". He says that he last spoke to his brother on Saturday.
Fahmy's whereabouts are currently unknown.
Activist Ahmed Fouda described Fahmy as one of the "unknown soldiers" of Tahrir Square, a constant presence at sit-ins where he would organize the provision of food and supplies for protesters.
Several activists at the protest linked Fahmy's disappearance to his involvement in the Manhooba (plundered) anti-corruption campaign.
There are unconfirmed rumors that Fahmy was carrying documents implicating Gamal Mubarak in a corruption case at the time of his disappearance.