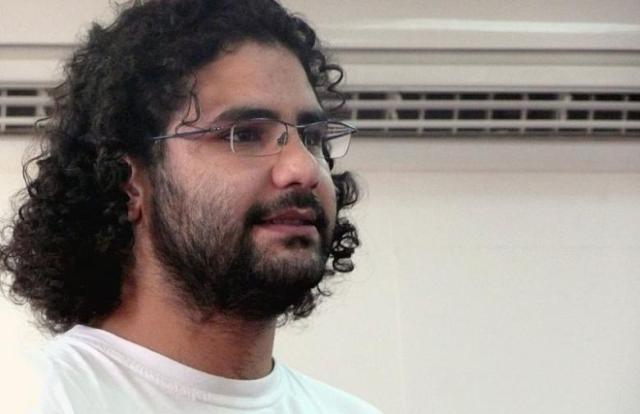 Scores of students of Suez Canal University in Ismailia staged a sit-in on Tuesday to protest campus security services preventing political activist Alaa Abd El Fattah from attending a seminar organized by the students.
Egyptian state television quoted student Amr al-Shamly as saying that the administration banned revolutionaries from delivering lectures about the 25 January revolution although it had allowed Salafi preachers Mohamed Hassan and Safwat Hegazy to speak.
He considered it an attempt to impose religious factions on the students, and threatened to step up the protest to a hunger strike.
Tuesday security at the university released a student who had given out pamphlets about a seminar attended by Abd El Fattah.
Mohamed Mohsen was released after hours in detention after he distributed invitations for the student-run seminar on the future of student movements.
"They apprehended me and took my university ID card. When I met with the university's president, he told me he refuses to let any political figure inside the campus," Mohsen told Al-Masry Al-Youm.
Abd El Fattah had been detained by Egypt's military over his alleged involvement in the clashes between civilians and army personnel following a Copt-led march outside the Maspero state TV building in Cairo last October that left 27 dead.
Abd El Fattah was charged, along with 27 other suspects, with the murder of a soldier, stealing weapons from the armed forces and destroying public and private property.
Authorities released Abd El Fattah in late December, even though investigations into the incident continue.