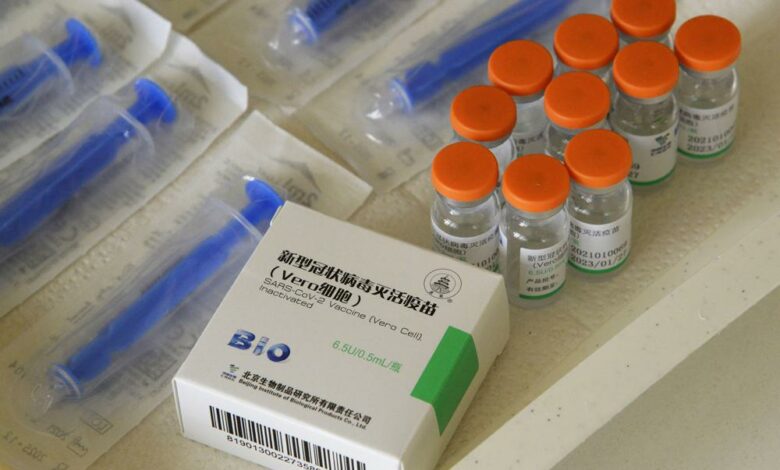 Providing a third coronavirus vaccine dose in Egypt has not been decided yet, said advisor to the Minister of Health for research Noha Assem, who explained that the ministry is more interested in horizontal expansion to vaccinate the largest number of citizens.
Assem said during the "Al-Hayat Al-Youm" program on Monday evening that Sinovac will be available to Egyptians within a few days.
She assured that the coronavirus vaccines prevent death at a 100 percent rate.
The number of citizens who received the vaccine has now approached six million, she said, and added that with the coming of local vaccine production she anticipates the number to rise even further.
The third dose of the vaccine will be released within the scope of the clinical trial that Egypt has participated in, she added.
According to Assem, one million doses of the Chinese Sinovac vaccine have been manufactured and produced in Egypt, and about 40 million doses are expected to be produced during this year.