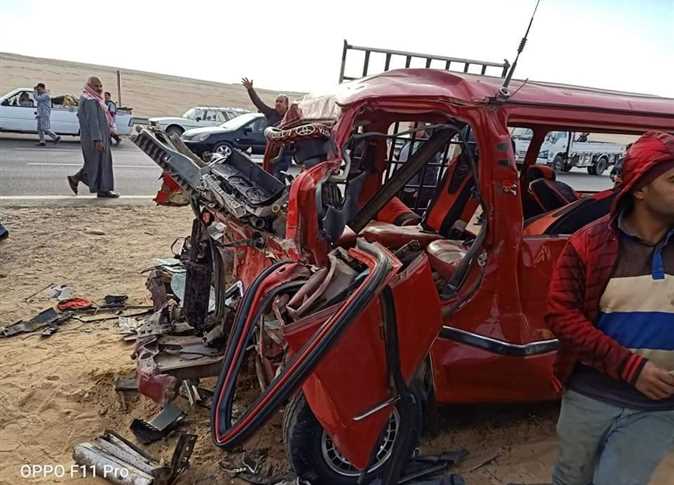 The Egyptian Public Prosecution on Tuesday detained two suspects for impersonating the identity of Public Prosecution members to steal the security camera's recording device which recorded the accident that killed 4 students in the Sheikh Zayed area in Giza, on Friday. The Public Prosecution ordered the arrests of two others.
The owner of the house whose security cameras recorded the collision has filed a report with the Public Prosecution on Tuesday accusing two lawyers of trying to seize the camera's recording device and destroy it.
The collision involved the son of a famous Egyptian businessman who was driving his Aston Martin car at a very high speed and under the influence of narcotics in the Sheikh Zayed area.
A statement by the Public Prosecution said that the owner of the house who is also a witness in the case submitted a complaint while the Public Prosecution during the investigation into the collision. He included the complaint a video clip for the collision.
The statement added that the owner of the house was surprised on the morning of December 13 by the presence of four people claiming to be members of the Public Prosecution, and wanted to inspect the security camera in his residence.
The complainant submitted to the Public Prosecution two video clips showing the four aforementioned persons when they came to his residence, and he found that two of them were present in the Public Prosecution office at the time of the investigation, so the Public Prosecution ordered their arrest.
The Public Prosecution interrogated the security personnel at the complainant's residence, and they said the same content of the witness, and explained that the four suspects entered the residential compound, which overlooks the scene of the collision, heading directly towards the witness' house.
When the suspects crossed the exit gate, one of the security personnel intercepted them to ask them about their IDs, so one of them told the security about their impersonated identities, and they were able leave. The security personnel provided two video clips filmed by the security cameras for the entry and exit of the suspects.
The Public Prosecution office interrogated the two arrested suspects over the accusations against them, and found that they are lawyers, one of whom is the attorney of the main suspect "Karim" in the collision case.
The two suspects their presence in the compound as said by the complainant, and they confessed to the names of the other two suspects, while denied impersonating the identities of the Public Prosecution members.
The Public Prosecution ordered their detention for four days pending investigations and the arrest of the other two suspects to interrogate them.