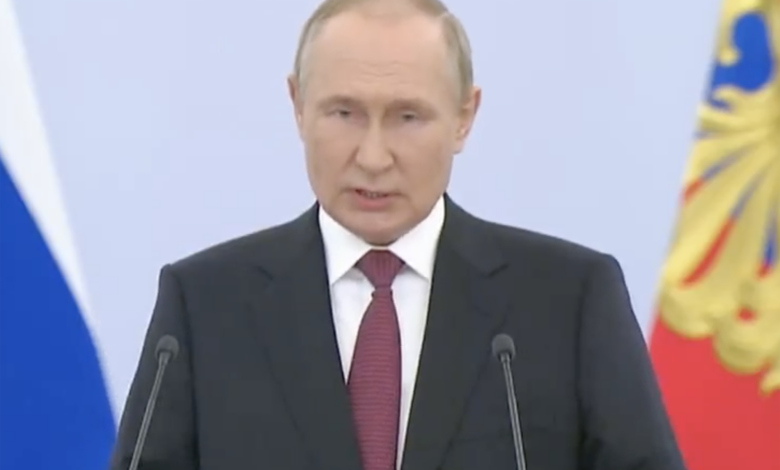 Russian President Vladimir Putin has signed a decree to illegally annex four areas of occupied Ukraine, which make up almost a fifth of Ukraine's territory.
It comes following so-called referendums held by Russian-backed officials in eastern and southern Ukraine on joining Russia. The votes are illegal under international law and have been dismissed by Ukraine and Western nations as "a sham."
The EU's chief diplomat Josep Borrell dismissed the ballots as "illegal referenda" earlier this week, while the White House has pledged not to recognize the results.
Russia's annexation of occupied Ukrainian territories comes swiftly after Putin announced the "partial mobilization" of Russian citizens amid Moscow's faltering invasion. The strategy has been met with heated protests at home and tens of thousands of people have left the country.