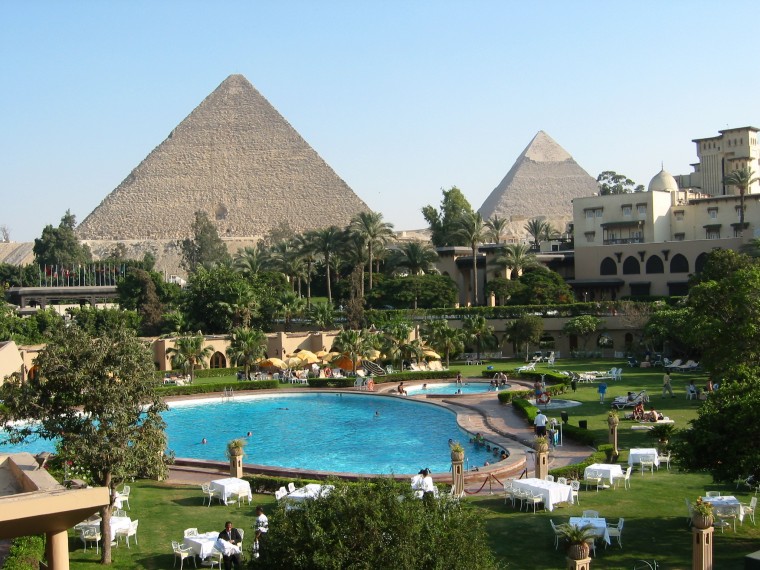 Australia is the most popular dream destination among Chinese travellers in 2015, while the pyramids of Egypt has emerged as the most popular landmark they'd like to see before they die, according to a new report on the Chinese travel trends.
In the fourth edition of the Chinese International Travel Monitor report by Hotels.com, analysts looked at the travel habits and trends from the biggest travel market in the world, based on the survey results of 3,000 Chinese international globetrotters.
The report predicts that by 2019, the number of outbound Chinese tourists could number 174 million.
Among some of the findings were the most popular destinations for 2015 and landmarks for Chinese travellers.
When asked to name the country they'd most like to visit in 2015, the most popular answer was Australia, followed by Japan, France, Hong Kong and South Korea.
A side-by-side comparison of the top destinations Chinese tourists actually visited in 2014, meanwhile, shows that Australia was barely top of mind last year, as it was the eighth most visited destination.
In 2014 Chinese travellers flocked to the US, Thailand and Hong Kong.
With disposable incomes rising in China — it reached an all-time high in 2014 — Chinese travellers possess spending power coveted by tourism boards and cities around the world.
A forecast by the Bank of America Merrill Lynch, for instance, predicts that by 2019, Chinese tourists will spend $264 billion USD — roughly equal to the GDP of Singapore.
Here are the top 10 destinations Chinese travellers say they'd like to visit in the next 12 months:
1. Australia
2. Japan
3. France
4. Hong Kong
5. South Korea
6. USA
7. Maldives
8. Germany
9. Thailand
10. Taiwan
Top 10 foreign landmarks for Chinese travelers:
1. Pyramids of Giza, Egypt
2. Mount Fuji, Japan
3. Eiffel Tower, Paris, France
4. Palace of Versailles, France
5. Venice, Italy
6. Grand Canyon, USA
7. Himalayas/Mount Everest
8. Niagara Falls, Canada
9. Acropolis of Athens, Greece
10. Sydney Opera House, Australia